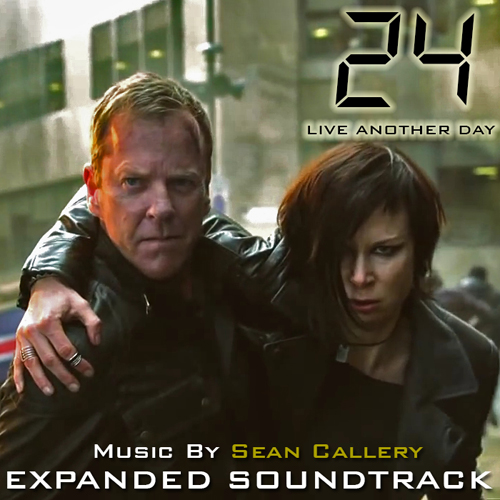 How do I download?
8/26/16 – Unfortunately FOX has forced us to remove this unofficial soundtrack of Sean Callery's 24: Live Another Day score, despite them not actually having an official soundtrack release for fans to purchase. Apologies.
This is an expanded soundtrack for 24: Live Another Day. At the time of writing there is no official soundtrack for the season. Let's hope Sean Callery releases one in the near future! Same format as my other 24 rips. There is some light SFX in certain tracks, however my extraction and editing methods have cut down on the amount, and main voices have been completely removed without any loss of quality.

All thanks go of course to Sean Callery, for creating some outstanding music throughout the whole series of 24. The show wouldn't be the same without him. Please check out my Expanded Soundtracks for 24 Season 2, 3, 4, 5, 7, 8 and the Complete Soundtrack for Season 6. I go by the name Thalin on the web. The great cover art was made by VenomSymbiote. Enjoy!
Total Playtime: 01:01:06
More 24 Expanded Soundtracks