Fox has put up an invite to Kate Warner's wedding on the official 24 website, which is pretty neat for the fans. I've reproduced it below: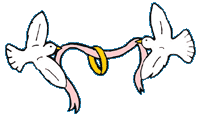 When I was introduced to Reza over two years ago in my father's company, I knew that we would be together forever. Fortunately for me, he felt the same way. He said Ana Behibek ('I love you' in Arabic) and gave me this fabulous ring: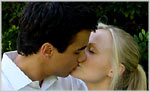 Our wedding day is finally here, and I am so excited that you have all joined with us to share it. You have traveled to Los Angeles from as far as London, and in these uncertain times, it means so much to have loved ones near.
In keeping with his native Muslim customs, my sweet fiancé has written me numerous ghazals (love poems) and presented me with a beautiful necklace as a pre-wedding mahr (wedding gift). Our ceremony will incorporate both our families' traditions, which I hope you all will appreciate in the spirit of peace and love.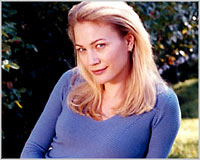 I couldn't have done this huge event without the assistance of my bridesmaids (who are all sorority sisters from school). But I would especially like to thank my sister Kate who is my maid of honor. Although she is so busy with work, Kate would drop everything when I called with a wedding disaster.
I also want to extend much heartfelt gratitude to Reza's parents, Rima and Hassan Naiyeer. They have already made me feel like part of their wonderful family!
Thanks so much to my wonderful father for not only being the best dad in the world, but for throwing us this wedding in our family home. I know my mother is proudly looking down from heaven.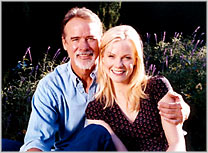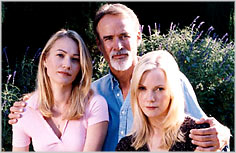 Here's a sneak peek at what the festivities will look like in my backyard: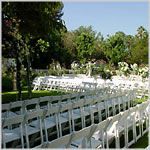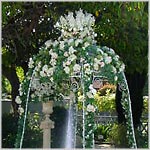 And I guess I can get a head start on my note cards by thanking you all ahead of time for cleaning out our registry! The gifts have been piling high!
For those of you visiting this fantastic city, Reza and I hope you will make the most of everything Los Angeles has to offer. The weather forecast looks absolutely perfect, and although there is plenty to keep you busy around town, Los Angeles is also the best place to relax.
Love and kisses,
Marie