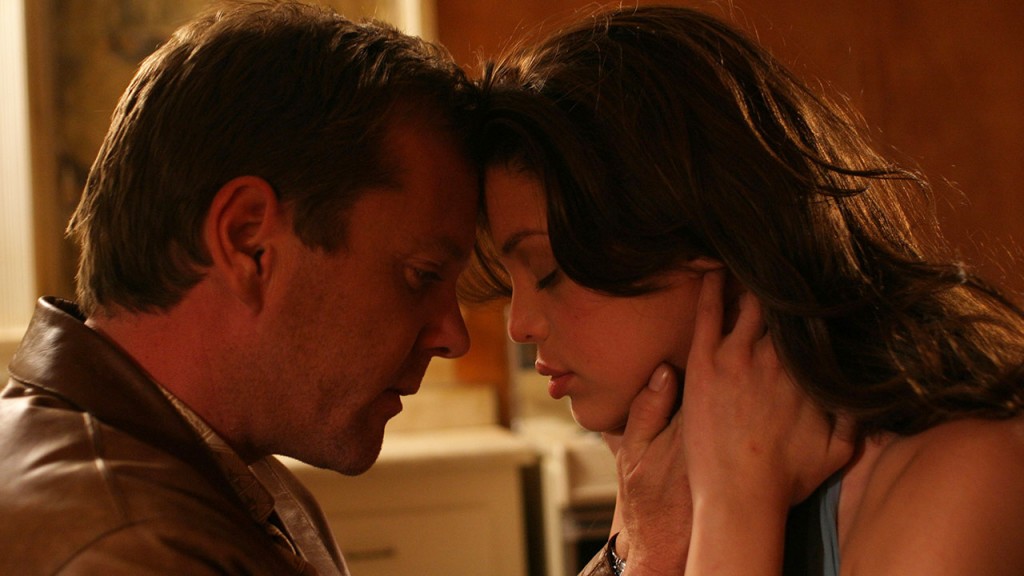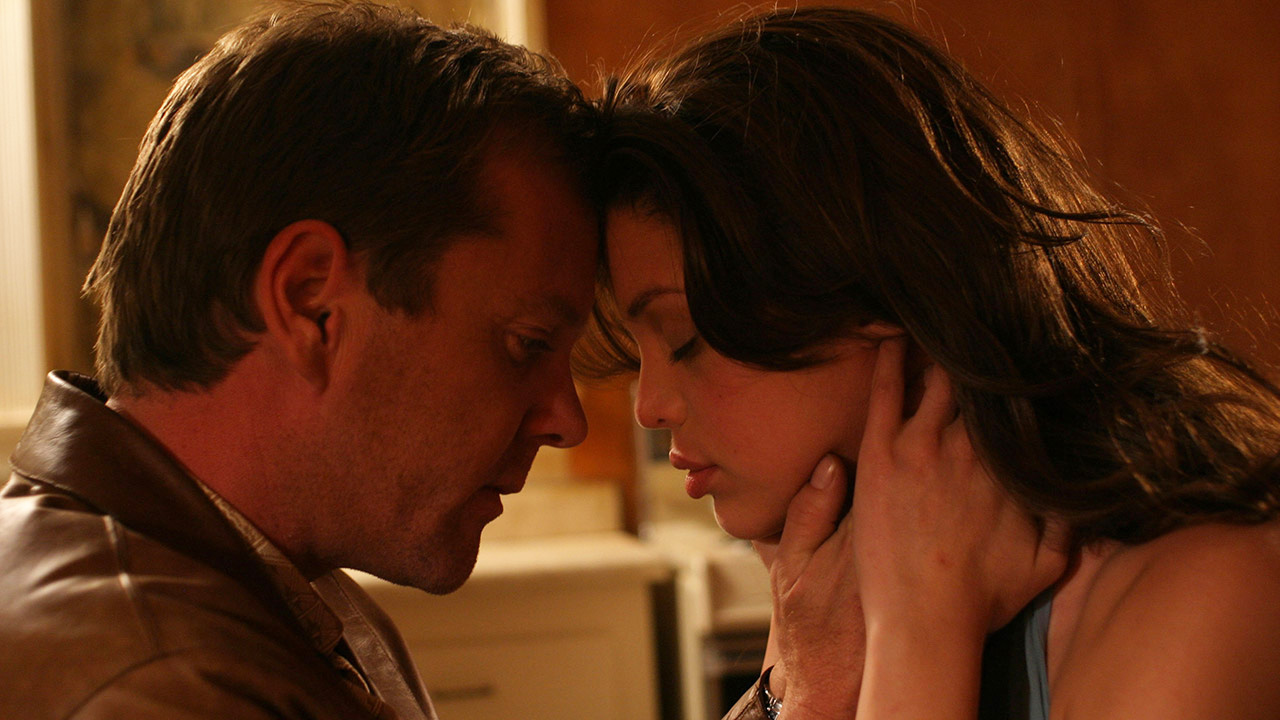 Although Claudia's sudden death on 24 freed up actress Vanessa Ferlito to accept a lead role in Tommy Lee Jones' forthcoming comedy "Cheer Up", she's still haunted by what coulda been between her and Kiefer Sutherland's Jack. Turns out the Fox hit had major plans for the twosome, but producers never signed her to a long-term contract. As a result, Ferlito jumped on "Cheer Up", which forced 24's writers to kill her character. "I didn't want to leave, but it was a big opportunity… It depresses me because we were supposed to end up together"
Switching gears, I was really bummed you got killed off 24.
Ferlito: I was supposed to be on the show as a regular, but I was [not given] a permanent contract. It was more like a recurring contract, where, if I got a movie, I had to let them know three weeks in advance. So, I only shot two or three episodes and I then got a movie [Cheer Up with Tommy Lee Jones].

So, the original plan was not for Claudia to die?
Ferlito: No. I was pretty upset about that…. I really didn't want to leave but it was a big opportunity to play opposite Tommy Lee Jones.

What would have happened to Claudia and Jack if you had stayed?
Ferlito: We would have went to the States and Kiefer and I would have ended up together. It's sad. It's really messed up.

Her death did seem rather abrupt…
Ferlito: It didn't make sense.

It's all your fault.
Ferlito: It is my fault. I was thinking of calling [the producers] and saying, "Why don't you just pretend that I wasn't dead and Hector hid me somewhere." But now it's too late. I was sick. When I saw my last episode I wanted to cry; I almost did. It really depresses me because we were so in love.