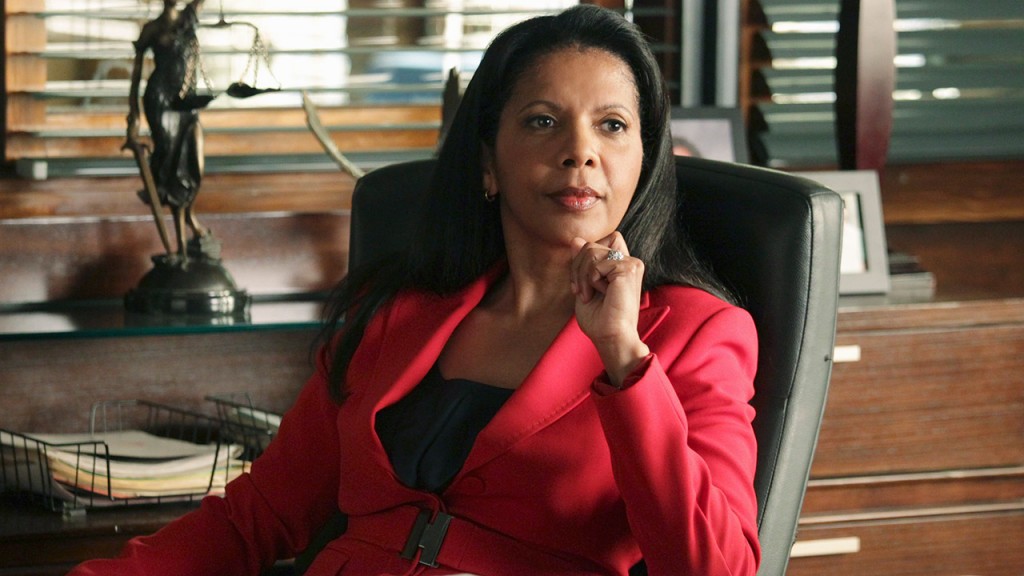 There's a new bosslady on ABC's Castle.

Former 24 and The Larry Sanders Show star Penny Johnson Jerald will join the cast as the new captain of the 12th Precinct, TVGuide.com has learned exclusively. Jerald will play Victoria Gates, a career-minded cop who spent much of her early career in Internal Affairs. As we previously reported, she will initially be more interested in getting noticed by her superiors and climbing the NYPD's ranks than doing any real police work.

Known as "Iron Gates," she's alo going to be a bit tougher on our team, especially Castle (Nathan Fillion) and Beckett (Stana Katic). "Everybody's getting along really well in the precinct, and we think there can be a little more conflict," creator and executive producer Andrew W. Marlowe told TVGuide.com in May. "We think it's interesting to grow Beckett and Castle by having somebody who … may not look as favorably on the Castle-Beckett relationship."
Congrats to Penny!