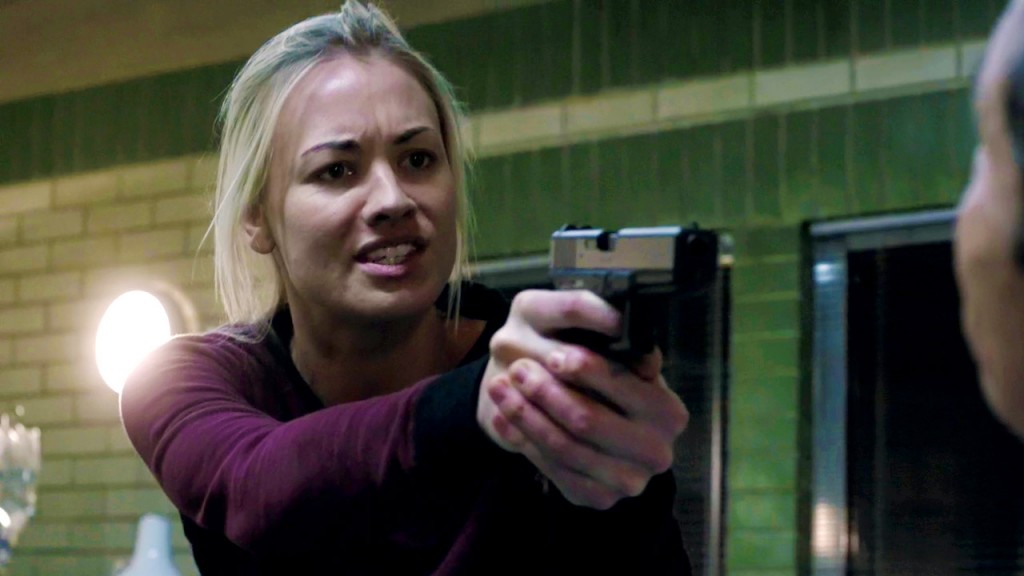 Yvonne Strahovski was the runner-up for TVLine's performer of the week award, for her performance in 24: Live Another Day Episode 10.
HONORABLE MENTION: We knew (or at least hoped) the moment was coming, and 24: Live Another Day's Yvonne POTWStrahovski made it very much worth the wait. The instant that CIA agent Kate Morgan learned that station chief Navarro had framed her husband for selling secrets to the Chinese — a traitorous charge that ultimately led Adam to take his life — Strahovski let surface the despair of a wife needlessly widowed.

But that mood quickly shifted when Kate had Navarro in her sights, and she lunged forward hungry for a pound of flesh. She would wait, though, later pulling her gun on Navarro in the infirmary, seemingly defiant of Jack ("Back off, Bauer!") and poised to, as she told her target, "put a bullet in your head!"

Yes, the heated confrontation was revealed to be an orchestrated ruse to make Navarro divulge intel, but Strahovski made clear the genuine hurt and fury behind Kate's litany of grievances roared at her bad-man boss.