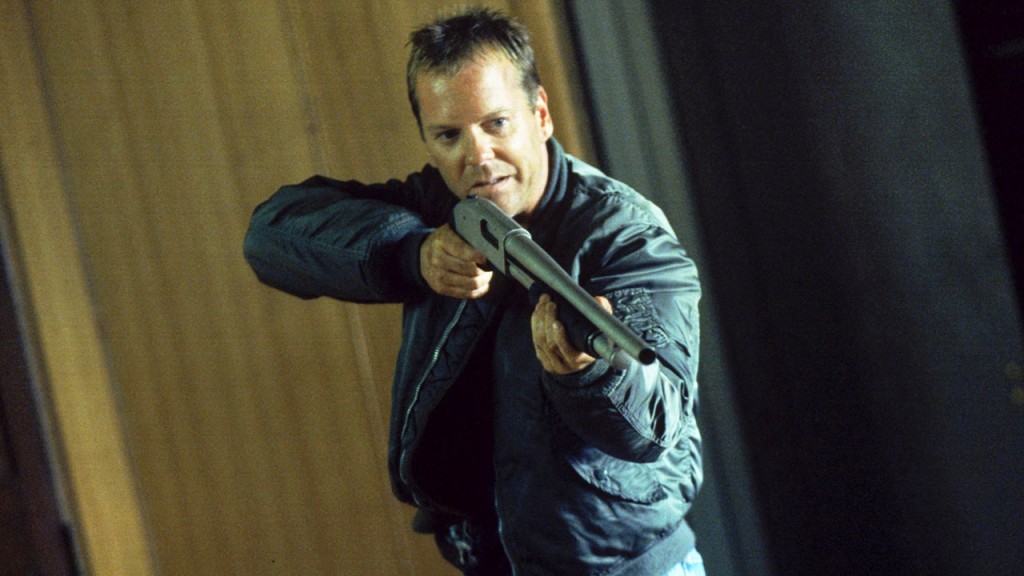 JACK FINDS A KEY TO THE NUCLEAR THREAT, PALMER UNCOVERS DECEPTION ON HIS STAFF ON AN ALL-NEW '24' TUESDAY, NOV. 19, ON FOX

Jack turns the tables and finds a key to the nuclear threat while CTU suffers a critical setback; President Palmer uncovers deception on his team and must make hard choices about who he can trust; and Kim learns that Gary Matheson has hurt his daughter more than she realized in the episode 'Day #2: 11:00 AM-12:00 PM' of 24 Tuesday, Nov. 19 (9:00-10:00 PM ET/PT) on FOX. (TWF-204) (TV-14; V)

Cast: Kiefer Sutherland as Jack Bauer, Elisha Cuthbert as Kimberly Bauer, Dennis Haysbert as Pres. Palmer, Penny Johnson Jerald as Sherry Palmer, Sarah Wynter as Kate Warner, Carlos Bernard as Tony Almeida, Xander Berkeley as George Mason.

Guest Cast: Michelle Forbes as Lynne Kresge, Reiko Aylesworth as Michelle Dessler, Laura Harris as Marie Warner, John Terry as Bob Warner, Timothy Carhart as Eric Rayburn, Sara Gilbert as Paula Schaeffer, Phillip Rhys as Reza, Billy Burke as Gary Matheson, Skye McCole- Bartusiak as Megan Matheson, Douglas O'Keeffe as Eddie, Jimmi Simpson as Chris, Sal Landi as Sgt. Arroyo.