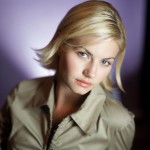 LOS ANGELES (Zap2it.com) – Apparently saving Los Angeles from nuke-wielding terrorists may not just be dangerous for the fictional characters on FOX's hit espionage drama "24."
According to 20th Century Fox spokesman Chris Alexander, star Kiefer Sutherland — who plays counter-terrorism agent Jack Bauer — tripped while coming out of his trailer and damaged his kneecap, forcing him to walk with a cane.
Sutherland has continued to work, but producers have had to shuffle the shooting schedule to accommodate him — although Alexander says no rewriting has yet had to be done. He also says Sutherland is expected to make a full recovery by January, when the show resumes production after the holiday break.
If any rewriting is eventually needed, it could prove a significant challenge, since the entire season of the series takes place in real time over the course of a single day, with little room in the hard-charging plot to accommodate incapacitated performers.
This isn't the only — or even the first — time the show has faced this problem.
Just days before Sutherland's injury, Dennis Haysbert, who plays President David Palmer, broke his hand by slamming it on a desk during a dramatic scene. Fortunately, the hand did not require a cast, and Haysbert has been soldiering on as he recovers.
To top it all off, young actress Elisha Cuthbert, who plays Jack's daughter, Kim, had a scary experience early in November. She was set to do a scene with a cougar, so the animal's trainer suggested she should introduce herself to the big cat — which bit her on the hand.
Production was temporarily suspended as Cuthbert went to the hospital, but no stitches were needed. The actress did have to go back and shoot the scene, but not with the same feline co-star.
"I think that cougar was fired," says Alexander.
Source: Zap2It