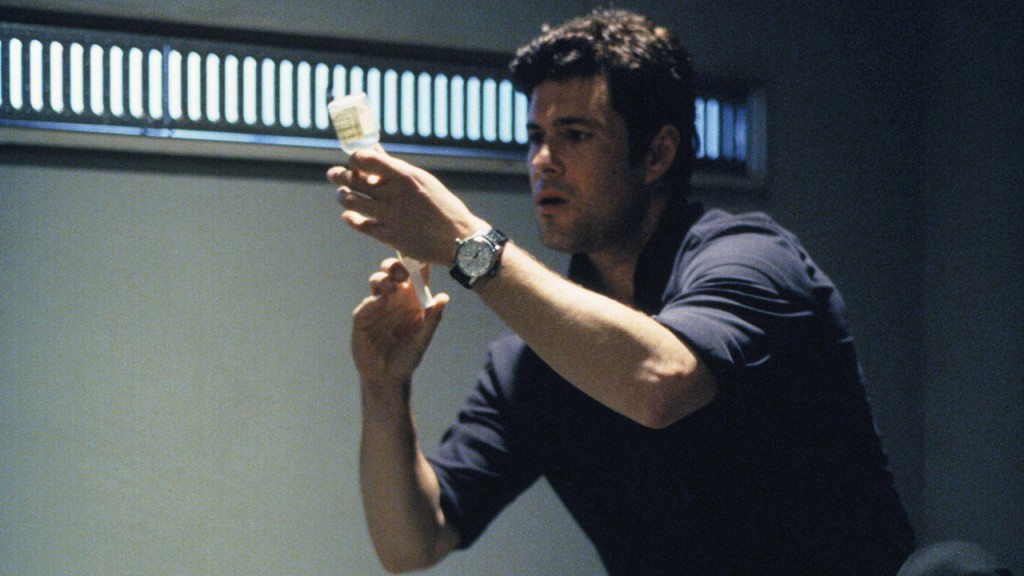 JACK FINDS THE MAN WHO FORGED CYPRUS RECORDING, TONY PUTS HIS CAREER ON THE LINE TO HELP JACK, PALMER WINS OVER A CRITICAL ALLY ON AN ALL-NEW '24' TUESDAY, MAY 6, ON FOX

Jack finds the man who forged the Cyprus Recording, but encounters resistance to bringing him in. Meanwhile, after Chappelle makes a major announcement at CTU, Tony puts his career on the line to help Jack; and Palmer wins over a critical ally in the episode Day 2: 5:00-6:00 AM Tuesday, May 6 (9:00-10:00 PM ET/PT) on FOX. (TWF-222) (TV-14; V)

Cast: Kiefer Sutherland as Jack Bauer, Elisha Cuthbert as Kimberly Bauer, Dennis Haysbert as Pres. Palmer, Sarah Wynter as Kate Warner, Carlos Bernard as Tony Almeida, Xander Berkeley as George Mason, Penny Johnson Jerald as Sherry Palmer.

Guest Cast: Reiko Aylesworth as Michelle Dessler, Jude Ciccolella as Mike Novick, Lourdes Benedicto as Carrie Turner, Alan Dale as Vice President Prescott, Paul Schulze as Ryan Chappelle, Alex Daniels as Bryce, Tobin Bell as Peter Kingsley, Billy Burke as Gary Matheson, Stephen Mendel as Military Officer, Rick Wasserman as Alex Hewitt, Nina Landey as Eve.