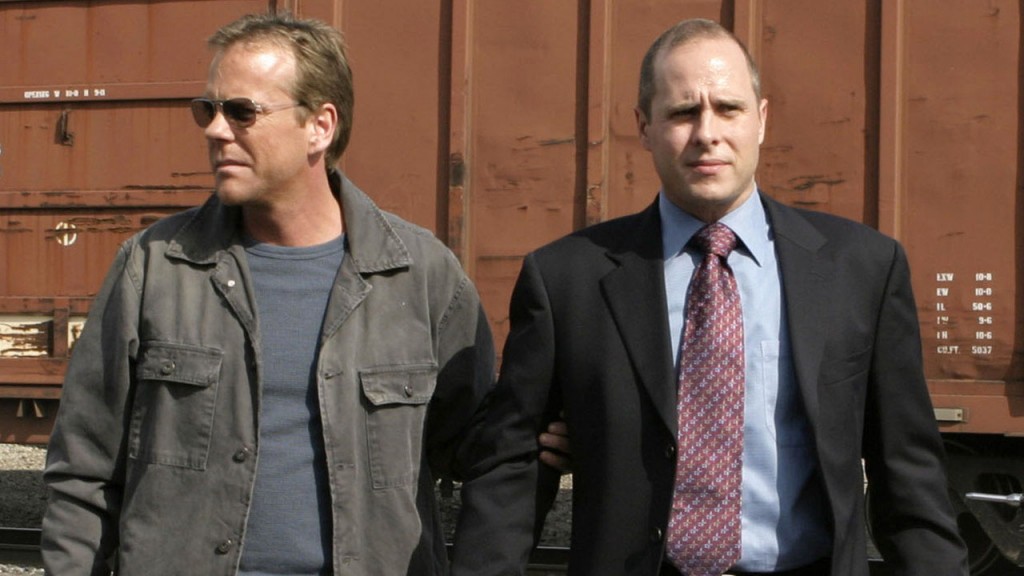 PRESIDENT PALMER IS ORDERED TO HAVE KEY PLAYER AT CTU KILLED; MICHELLE OFFERS PEOPLE INFECTED AT HOTEL A PEACEFUL ENDING ON "24," APRIL 18 ON FOX

What will the infected people do when Michelle offers them all a peaceful ending? An all new episode of FOX's "24" Day 3: 6AM-7AM airs Sunday, April 18 (9:00-10:00 PM). This episode was moved to Sunday due to a press conference earlier in the week.

President Palmer tells Jack that a top CTU agent is to be killed. Meanwhile, at the hotel, Michelle offers a peaceful ending to those infected with the virus in the episode "Day 3: 6:00 AM–7:00 AM" Sunday, April 18 (9:00-10:00 PM ET/PT) on FOX. (TWF-318) (TV-14; V)

Cast: Kiefer Sutherland as Jack Bauer, Dennis Haysbert as President David Palmer, Elisha Cuthbert as Kimberly Bauer, Reiko Aylesworth as Michelle Dessler, Carlos Bernard as Tony Almeida, James Badge Dale as Chase Edmunds.

Guest Cast: DB Woodside as Wayne Palmer, Mary Lynn Rajskub as Chloe, Patrick Fabian as William Cole, Jenni Blong as Susan Cole, Andrea Thompson as Nicole Duncan, Paul Schulze as Ryan Chappelle, Paul Blackthorne as Stephen Saunders, Doug Savant as Craig Phillips, Zachary Quinto as Adam Kaufman, Brigid Brannagh as Kathy McCartney.