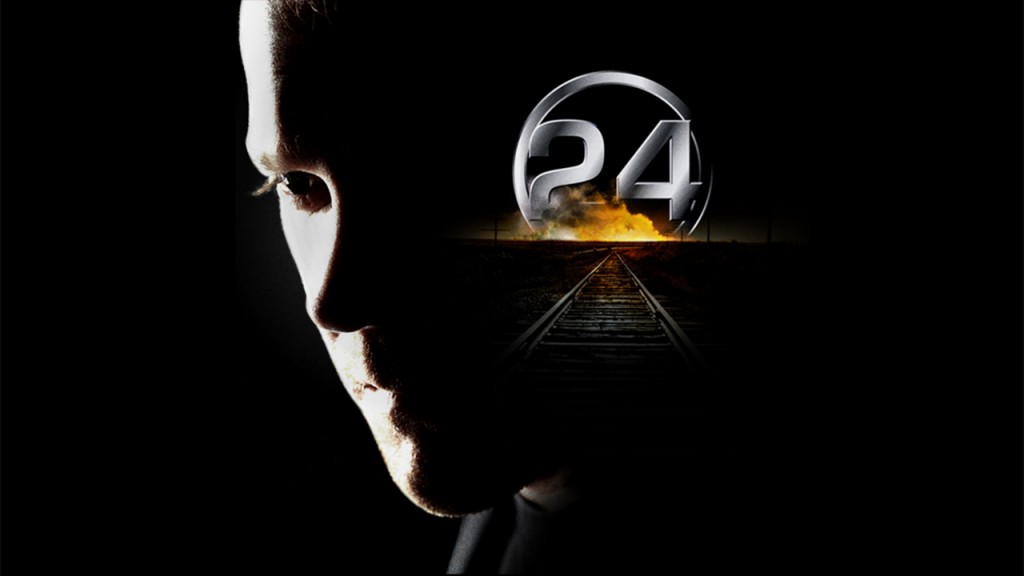 FOX's award-winning dramatic series "24" returns for it's fourth season of clock-stopping suspense beginning with an explosive season premiere of two back-to-back episodes airing Sunday, January 9, 2005 (8:00-10:00 PM). The series will then move into it's new timeslot Monday nights at 9:00 PM beginning Monday, January 10.

In season three of 24, Jack, who was in charge of a special field operations unit of the Counter Terrorist Unit, fought to stop a viral terrorism threat before it could kill millions of people.

Season four begins 18 months later with the episode "Day 4: 7:00 am – 8:00 am." CTU is now headed by Erin Driscoll (Alberta Watson, "La Femme Nikita"), a steely government agent who made firing Jack one of her first priorities upon taking over.

After the explosion of a commuter train, Jack, who is now working for Secretary of Defense James Heller (William Devane, "Knots Landing") and also is romantically involved with his married daughter, Audrey (Kim Raver, "Third Watch"), suddenly finds himself heading back to CTU for a meeting with Driscoll on Heller's behalf.

Also featured will be Nestor Serrano ("The Day After Tomorrow") as Middle Eastern businessman Navi Araz, Oscar-nominated actress Shohreh Aghdashloo ("The House of Sand and Fog") as his wife, Dina, and Jonathan Ahdout ("The House of Sand and Fog") as their son, Behrooz.

24 is one of the most innovative, thrilling and acclaimed dramas on television. In its first three seasons, the series has won Emmy Awards for writing, editing and casting and has been nominated for 28 total Emmys – highlighted by three each for Outstanding Drama Series and Outstanding Lead Actor in a Drama Series for Sutherland. 24 also has received seven Golden Globe nominations, including three for Best Television Series – Drama, which it won last season; and Best Performance by an Actor in a Television Drama for three years, with Sutherland winning once.

Created by Joel Surnow and Robert Cochran, 24 will retain its unique format in the new season. Each episode will cover one hour of real time and the season's entire story will take place during one day, so that viewers again can follow characters as they live through a momentous day that none of them will ever forget.

24 is a production of Real Time Productions and Imagine Television in association with 20th Century Fox Television. Surnow, Cochran, Brian Grazer, Howard Gordon and Evan Katz are the executive producers. Kiefer Sutherland is a co-executive producer.