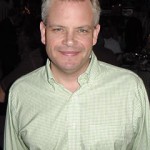 Following the hiring of David Fury just days ago, word comes that Manny Coto has also joined the staff of 24 for the upcoming fifth season. The webmaster of his official website added the following message today:
Manny Coto has officially joined the staff at FOX's hit show "24" as a producer for the show. We will try to get more information regarding his role on the show in the coming weeks as he prepares for the new season of "24"! Congratulations Manny!
Most recently Coto served as showrunner of Star Trek: Enterprise.