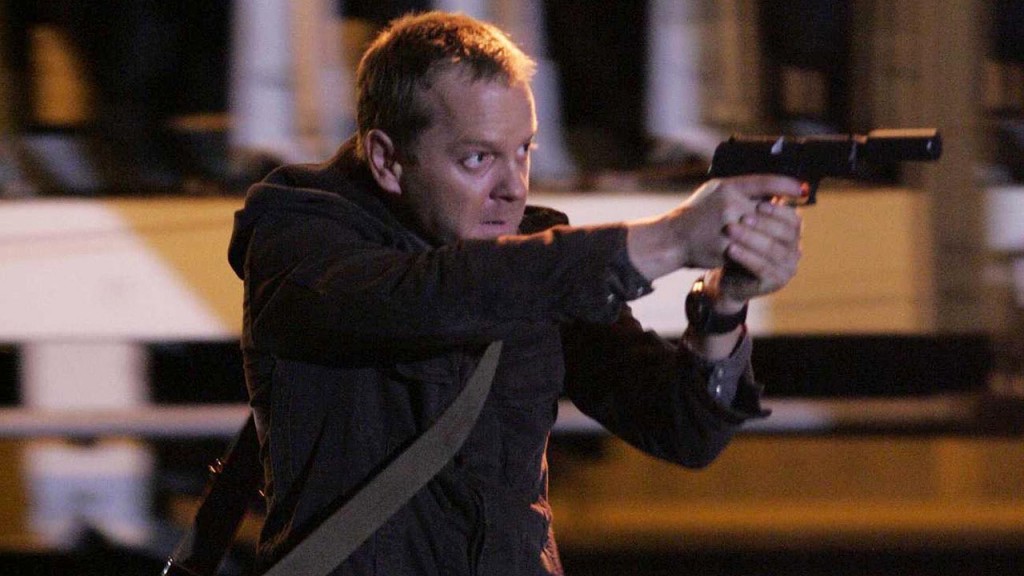 SCANDALOUS AND SHOCKING LINKS TO TERRORISTS UNCOVERED ON "24" MONDAY, APRIL 3, ON FOX

Jack reinforces the importance of stopping terrorist conspirator Christopher Henderson while the Vice President and the administration attempt to realign CTU. An empowered Audrey is forced to make a defining decision while Wayne Palmer and Agent Pierce come together on an all-new episode of 24, "Day 5: 10:00 PM-11:00 PM," airing Monday, April 3 (9:00-10:00 PM ET/PT) on FOX. (TWF-516) (TV-14 V)

Cast: Kiefer Sutherland as Jack Bauer, Kim Raver as Audrey Raines, Mary Lynn Rajskub as Chloe O'Brian, Roger Cross as Curtis Manning, James Morrison as Bill Buchanan, Gregory Itzin as President Logan, Jean Smart as First Lady Martha Logan.

Guest Cast: Jayne Atkinson as Karen Hayes, Stephen Spinella as Miles Papazian, Peter Weller as Christopher Henderson, Ray Wise as Vice President Hal Gardner, Jude Ciccolella as Mike Novick, Stana Katic as Collette Stenger, Peter Weller as Christopher Henderson, Julian Sands as Vladimir Bierko, Glenn Morshower as Agent Aaron Pierce, Kate Mara as Shari Rothenberg, DB Woodside as Wayne Palmer and Martin A. Papazian as Rick Burke.