Dennis Haysbert was interviewed about David Palmer in the March 20, 2006 issue of TV Guide Magazine.
Do you think someone as smart and principled as your 24 character, David Palmer, could become president in modern-day America?
In my idyllic mind, yes. The way I view the present situation and the present administration? I don't think so.

What would his campaign slogan be?
"People first."

Why do you think David Palmer and Jack Bauer made such a good duo?
Because they saw things pretty much the same way. Jack believed in my presidency, and I believed in the way Jack had to operate in order to get the information that he needed to get. Palmer didn't always agree with the way he did it, but he knew he could always count on Jack.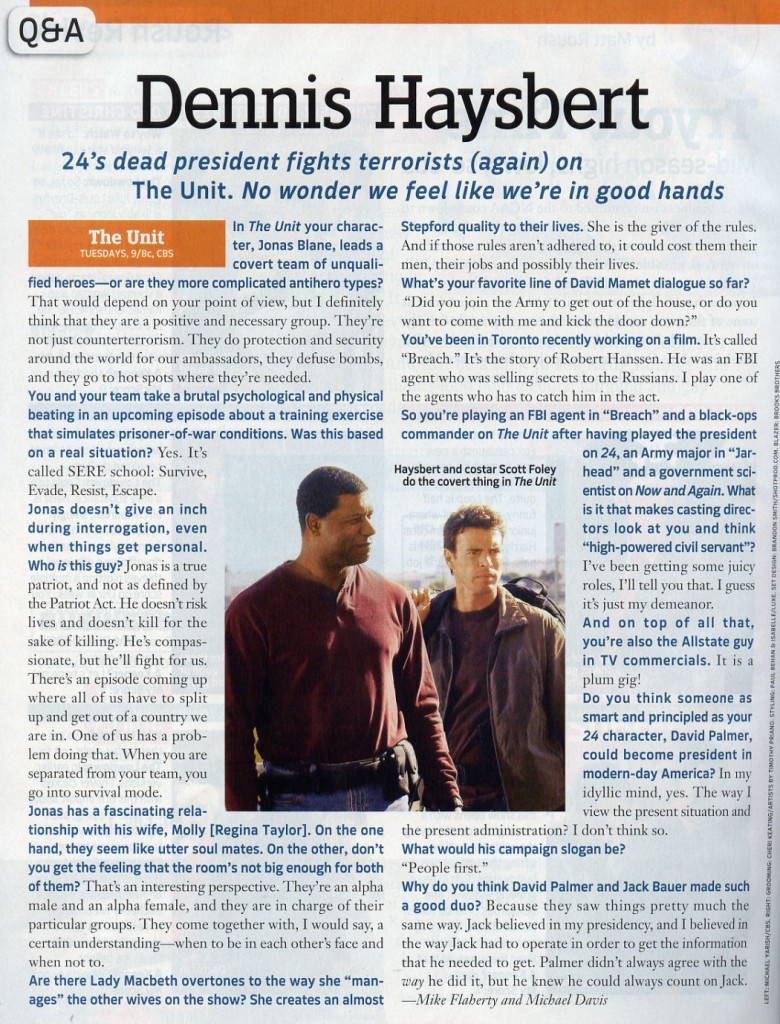 TV Guide Magazine is on newsstands now.