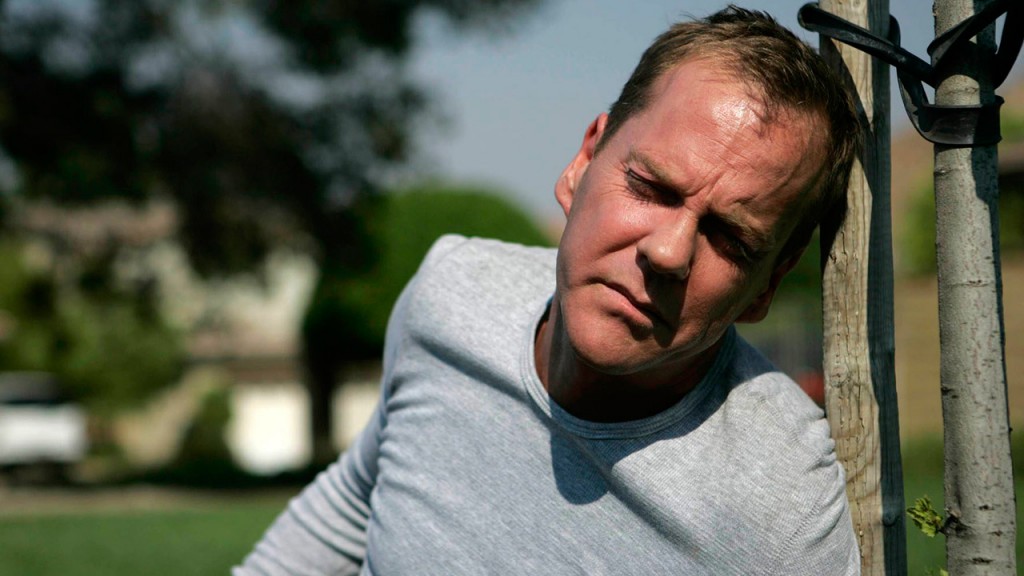 JACK IS BACK AND THE NATION REMAINS UNDER ATTACK IN PART 2 OF THE SPECIAL 2-NIGHT, 4-HOUR "24" SEASON PREMIERE EVENT MONDAY, JANUARY 15, ON FOX

In the second half of the Season Six premiere, the fight against terror continues after the frightening first two hours set the tone for what appears to be another horrifically long day for Jack Bauer. As a series of lethal terrorist attacks has rattled America, President Wayne Palmer, the strong-minded brother of the late President David Palmer, and his team of advisors, Karen Hayes and Thomas Lennox — as well as CTU colleagues Chloe O'Brian, Curtis Manning and Bill Buchanan — cope with unthinkable events unfolding in "Day 6: 8:00 A.M.-9:00 A.M."/"Day 6: 9:00 A.M.-10:00 A.M.," Part 2 of the special 2-night, 4-hour season premiere of 24 airing Monday, Jan. 15 (8:00-10:00 PM ET/PT) on FOX. (TWF-603/604) (TV-14 V)

Cast: Kiefer Sutherland as Jack Bauer, Mary Lynn Rajskub as Chloe O'Brian, James Morrison as Bill Buchanan, DB Woodside as President Wayne Palmer, Jayne Atkinson as Karen Hayes, Carlo Rota as Morris O'Brian, Peter MacNicol as Thomas Lennox, Regina King as Sandra Palmer, Eric Balfour as Milo Pressman, Marisol Nichols as Nadia Yassir.

Guest Cast: Roger Cross as Curtis Manning, Kal Penn as Ahmed Amar, Adoni Maropis as Abu Fayed and Alexander Sidig as Hamri Al-Assad and Harry Lennix as Walid Al-Rezani.