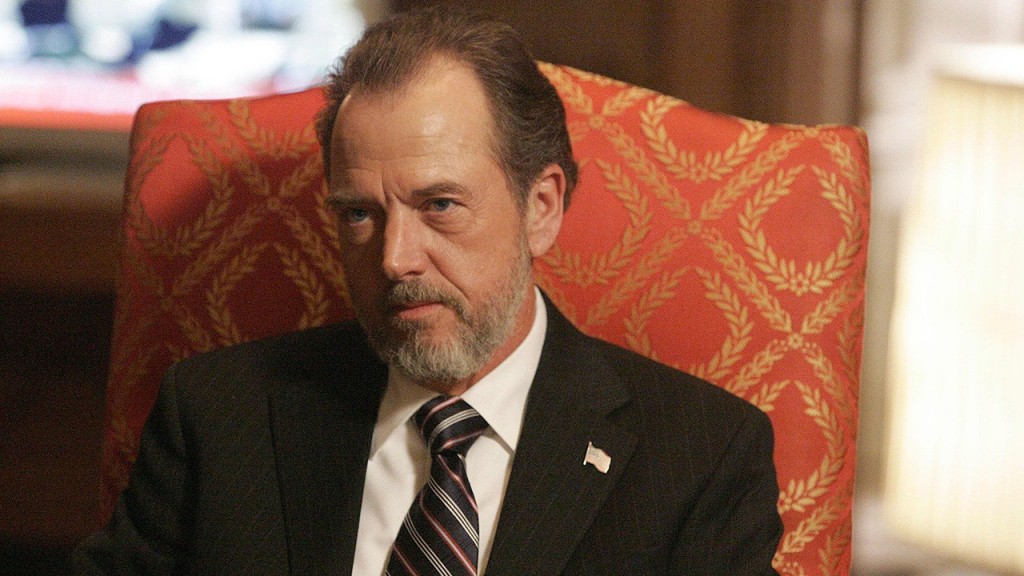 A LETHAL COMBINATION OF JACK BAUER AND FORMER PRESIDENT CHARLES LOGAN AND A BIG BLOW TO THE ADMINISTRATION ON "24" MONDAY, MARCH 5, ON FOX

As the current Administration deals with a shocking setback, former President Charles Logan becomes increasingly involved. Meanwhile, politicos Pollock and Lennox are tied up in a very messy situation. Jack Bauer faces pulse-pounding pressure as he pursues new unexpected leads and dangerously attempts to thwart the terrorists for executing the unthinkable in the "Day 6: 5:00 P.M.-6:00 P.M." episode of 24 Monday, March 5 (9:00-10:00 PM ET/PT) on FOX. (TWF-612) (TV-14 V)

Cast: Kiefer Sutherland as Jack Bauer, Mary Lynn Rajskub as Chloe O'Brian, James Morrison as Bill Buchanan, DB Woodside as President Wayne Palmer, Jayne Atkinson as Karen Hayes, Carlo Rota as Morris O'Brian, Peter MacNicol as Thomas Lennox, Regina King as Sandra Palmer, Eric Balfour as Milo Pressman and Marisol Nichols as Nadia Yassir.

Guest Cast: Powers Boothe as Vice President Noah Daniels, Chad Lowe as Reed Pollock, Adoni Maropis as Abu Fayed, Alexander Siddig as Hamri Al-Assad, Gregory Itzin as Charles Logan.