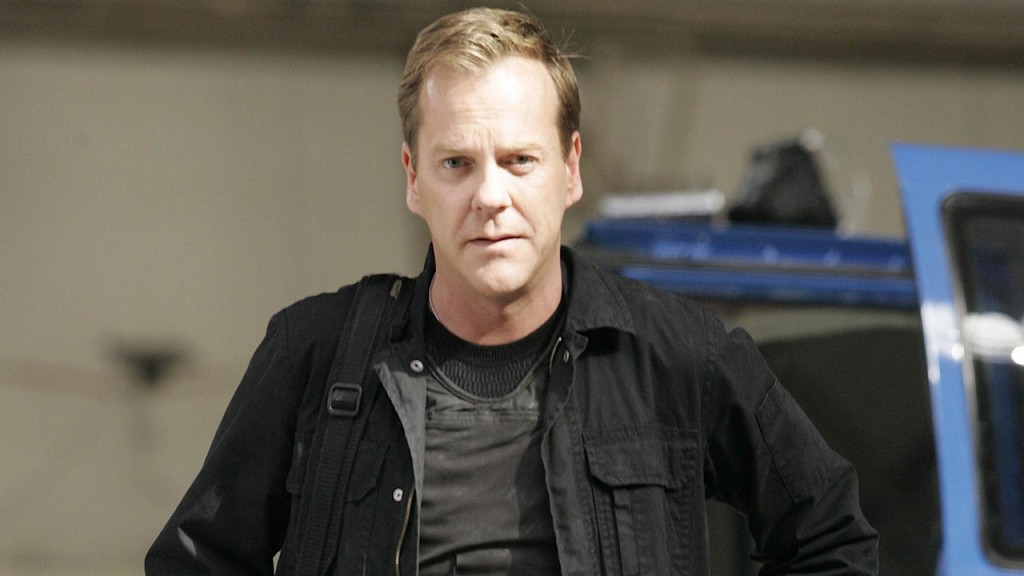 JACK BAUER STOPS AT NOTHING WHEN EVERYTHING IS ON THE LINE ON "24" MONDAY, JANUARY 26, ON FOX

As Dubaku presses President Taylor to comply with his devilish demands, she contemplates if the administration should negotiate to avert a disastrous terror attack. Meanwhile, away from the White House and the threatening international crisis, the determined First Gentleman struggles with his ongoing domestic mission, and perilous FBI Agent Walker diverts the attention of her tense colleagues. With national security on the line, Jack Bauer has a formidable plan in hopes of shielding the country in the "Day 7: 1:00-2:00 PM" episode of 24 airing Monday, Jan. 26 (9:00-10:00 PM ET/PT) on FOX. (TWF-706) (TV-14 V)

Cast: Kiefer Sutherland as Jack Bauer; Mary Lynn Rajskub as Chloe O' Brian; James Morrison as Bill Buchanan; Janeane Garofalo as Janis Gold; Cherry Jones as President Allison Taylor; Carlos Bernard as Tony Almeida; Annie Wersching as Renee Walker; Colm Feore as Henry Taylor; Bob Gunton as Ethan Kanin; Rhys Coiro as Sean Hillinger; Jeffrey Nordling as Larry Moss

Guest Cast: Warren Kole as SS Agent Brian Gedge; Peter Wingfield as Emerson; Issach De Bankole as Ule Matobo; Tonya Pinkins as Alma Motobo; Mark Aiken as Nichols; Hakeem Kae-Kazim as Dubaku.