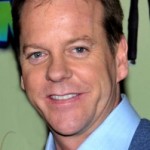 Washington, Aug 7 (ANI): Charlie Sheen and Kiefer Sutherland have been named the top-earning actors on the small screen in the U.S.

According to a new TV Guide magazine "Who Makes What", Sheen rakes in 825,000 dollars per episode of his sitcom Two and a Half Men, reports Contactmusic.

Sutherland leads the drama list, pocketing 550,000 dollars for every outing as Jack Bauer on 24.

He's followed by Hugh Laurie of House and Law and Order: SVU duo Mariska Hargitay and Christopher Meloni, who each pick up cheques for 400,000 dollars per episode.