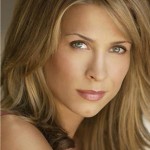 Actress Christina Cox (who recently starred in ABC's Defying Gravity and Showtime's Dexter) has updated her official website with news of her joining the 24 cast.
24! Season 8…
OCTOBER 15TH, 2009
Christina is currently filming "5 am – 6am" on Fox's Emmy Award winning 24. She's playing Secret Service Agent 'Molly O'Connor'.
5 AM to 6 AM is the 14th episode of 24 Season 8.