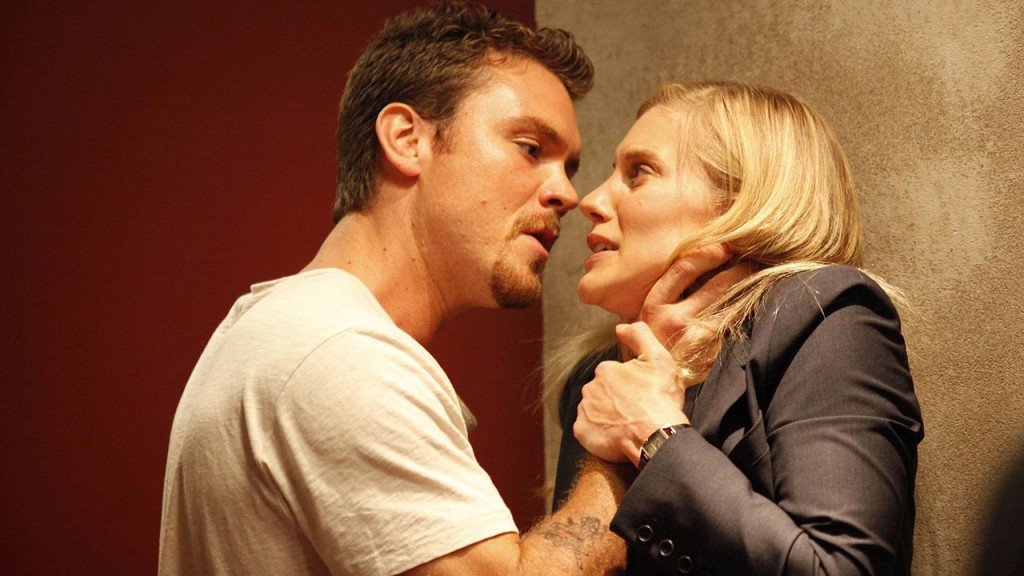 JACK BAUER KEEPS A WATCHFUL EYE ON AGENT RENEE WALKER ON AN ALL-NEW "24" MONDAY, JANUARY 25, ON FOX

Four explosive hours after being unwillingly drawn back into action, Jack Bauer reteams with a risky Renee Walker to track some very dangerous leads. Meanwhile, back at CTU, a desperate Dana Walsh faces tense and untimely circumstances, and emotions escalate when President Taylor learns of a larger looming threat that jeopardizes the peace accord with President Hassan in the all-new "Day 8: 8:00 PM-9:00 PM" episode of 24 airing Monday, Jan. 25 (9:00-10:00 PM ET/PT) on FOX. (TWF-805) (TV-14 L, V)

Cast: Kiefer Sutherland as Jack Bauer; Mary Lynn Rajskub as Chloe O'Brian; Cherry Jones as Allison Taylor; Anil Kapoor as Omar Hassan; Mykelti Williamson as Brian Hastings; Chris Diamantopoulos as Rob Weiss; Katee Sackhoff as Dana Walsh; Freddie Prinze Jr. as Cole Ortiz; John Boyd as Arlo Glass.

Guest Cast: Bob Gunton as Ethan Kanin; Akbar Kurtha as Farhad Hassan; Necar Zadegan as Dalia Hassan; Nazneen Contractor as Kayla Hassan; Eli Goodman as Dr. Levine; Juergen Prochnow as Sergi Bazhaev; David Anders as Josef Bazhaev; Gene Farber as Oleg Bazhaev; T.J. Ramini as Tarin Faroush; Jon Sklaroff as Ziya Dakhilov; Callum Keith Rennie as Vladimir Laitanan; Tony Curran as Lugo.