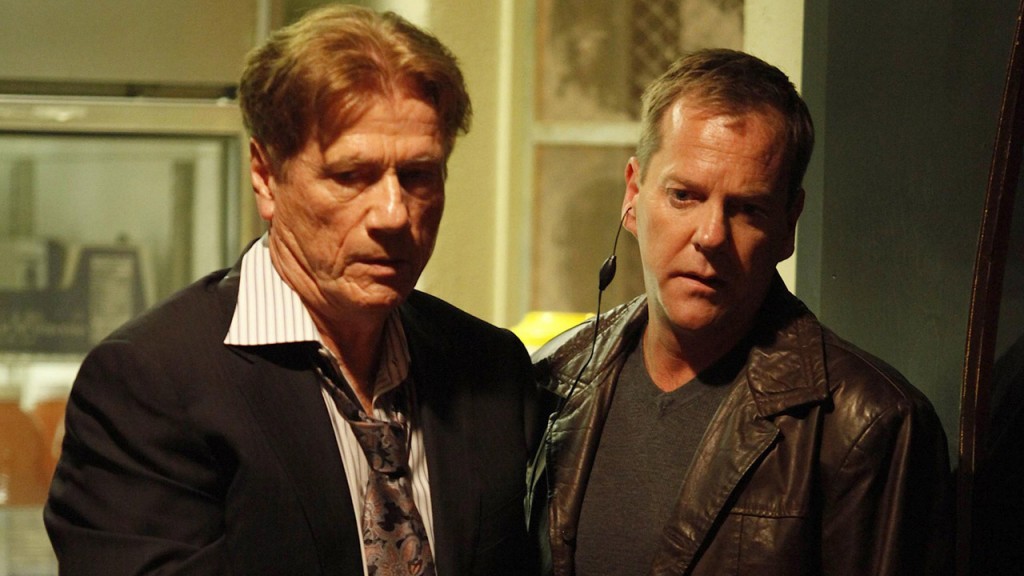 JACK BAUER FIGHTS INTO THE NIGHT ON AN ALL-NEW "24" MONDAY, FEBRUARY 22, ON FOX

As Jack Bauer enters the early morning hours, the nation remains vulnerable and President Taylor presses on with her international peace process. With the possibility of colossal failure facing CTU, people start looking at who is to blame and things get personal when operatives take matters into their own hands in the all-new "Day 8: 12:00 AM-1:00 AM" episode of 24 airing Monday, Feb. 22 (9:00-10:00 PM ET/PT) on FOX. (TWF-809) (TV-14 V)

Cast: Kiefer Sutherland as Jack Bauer; Mary Lynn Rajskub as Chloe O'Brian; Cherry Jones as Allison Taylor; Annie Wersching as Renee Walker; Anil Kapoor as Omar Hassan; Mykelti Williamson as Brian Hastings; Chris Diamantopoulos as Rob Weiss; Katee Sackhoff as Dana Walsh; Freddie Prinze Jr. as Cole Ortiz; John Boyd as Arlo Glass

Guest Cast: Akbar Kurtha as Farhad Hassan; Mido Hamada as Samir; Ethan Rains as Ali; Rami Malek as Marcos Al-Zacar; Merle Dandridge as Kristen Smith; Jüergen Prochnow as Sergi Bazhaev; David Anders as Josef Bazhaev; Julian Morris as Agent Owens; Clayne Crawford as Kevin Wade; Michael Filipowich as Nick Coughlin
So it looks like the character of Mehran (a significant villain) has been renamed to "Samir" and it seems like we'll have to continue suffering through this terrible Kevin Wade storyline through at least episode 9. Hopefully not much longer than that.