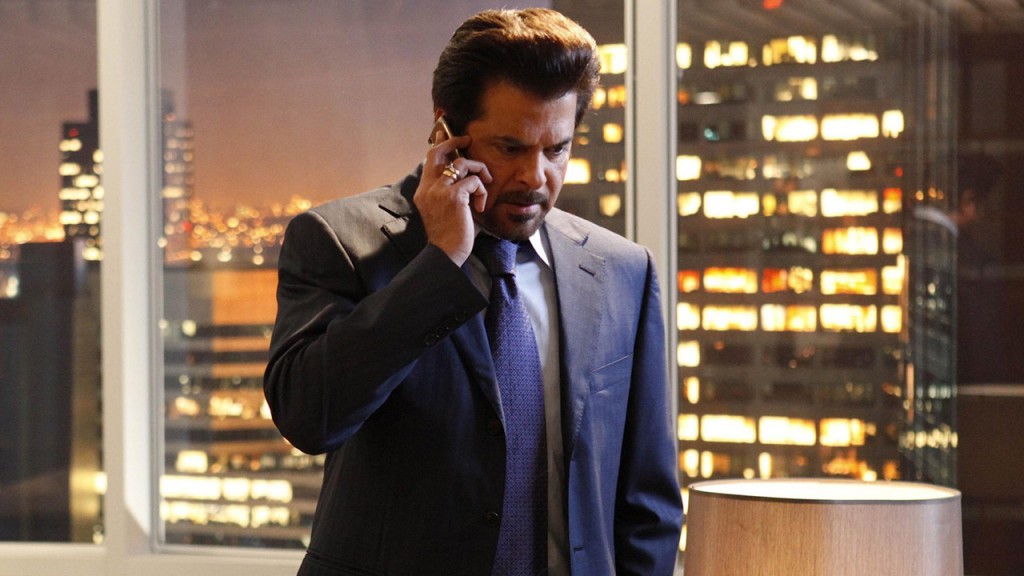 FOX has issued a press release detailing episodes 7 through 10 of 24. It's mostly extremely vague stuff (as you would expect being that these episodes a few weeks out) but there's some intriguing teases in there.
CATCH THE FANFARE OF FOX FEBRUARY
MAJOR TELEVISION EVENTS INCLUDE ALL-NEW HOURS OF "24" FEB. 8, FEB. 15, FEB. 22 AND MARCH 1

This February, FOX delivers major television events, all-new episodes and big guest stars, including a special primetime broadcast of NASCAR ON FOX Feb. 6; all-new episodes of 24 all month long Feb. 8, 15 and 22 and March 1;

Monday, Feb. 8
24 (9:00-10:00 PM ET/PT) – "Day 8: 10:00 PM-11:00 PM"
After averting the assassination attempt on foreign peacekeeping leader Omar Hassan (Anil Kapoor), Jack Bauer's day intensifies while working undercover with Renee Walker (Annie Wersching) to secure the enriched nuclear materials. As international delegates reconvene at the United Nations, President Taylor's (Cherry Jones) goodwill comes into question and CTU races against time to assist with the mission.

Monday, Feb. 15
24 (9:00-10:00 PM ET/PT) – "Day 8: 11:00 PM-12:00 AM"
President Taylor pressures CTU for progress while Jack's perilous plan has operatives panicked. As the scope of the looming threat expands, the dynamic at CTU changes and the ongoing crisis worsens.

Monday, Feb. 22
24 (9:00-10:00 PM ET/PT) – "Day 8: 12:00 AM-1:00 AM"
As Jack's day enters the early morning hours, the nation remains vulnerable, and President Taylor presses on with her international peace process. With the possibility of colossal failure facing CTU, attention turns to who is to blame, and things get personal when operatives take matters into their own hands.

Monday, March 1
24 (9:00-10:00 PM ET/PT) – "Day 8: 1:00 AM-2:00 AM"
As the terror threat continues, the Hassan family turmoil fans the flames of the increasingly urgent situation. When Jack closes in on a person of significant interest, a tense meeting between President Taylor and Omar Hassan takes an unexpected turn as the global security stakes are raised.