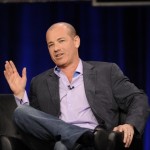 20th Century Fox TV, where Gordon is under an overall deal, has acquired rights to the Israeli format "Prisoners of War," which Gordon will co-write with "24" executive producer Alex Gansa and Gideon Raff; the latter created the original series for Keshet Broadcasting, whose recent launch in Israel has drawn a lot of attention.

The acquisition and Gordon's involvement underscore the growing popularity of Israeli formats, which have become a hot TV commodity in Hollywood and spawned two pilots this development season: Fox's "Traffic Light," also from 20th TV, and CBS' "The Quinn-Tuplets."

20th TV chairman Dana Walden said that after hearing Keshet's pitch for "POWs," it was an instant decision to take the format to "24's" Gordon and Gansa.

"The format is very smart and has all of the exciting elements that go into '24': an ongoing story, an incredible story engine and a very emotional situation," Walden said.

Featuring an all-star cast, the Israeli "POWs" tells the story of three soldiers who return home from 17 years in Syrian captivity and must readjust to life in Israel and reunite with their families.

Tentatively titled "Patriots," the American version will revolve around three U.S. soldiers presumed killed during the invasion of Iraq in 2003 who are found in a cave 10 years later.

"They come home greeted as heroes, but they are traumatized by the treatment there, and their families have become collateral damage to their captivity," said Gordon, who exec produces the project with Gansa, Gideon and Keshet's Avi Nir.

There will be some mystery about what happened during their years in captivity and the possible threat one of the soldiers might present, Gordon said of the project, whose genre he describes as "suspense, psychological drama."

The U.S. version also will introduce a new character, a counterterrorism agent — and no, his name won't be Jack Bauer.

Speaking of "24," despite the continuous drumbeat about the veteran real-time terrorist drama coming to an end, Gordon was surprisingly optimistic about the show's chances to return for a ninth season.

"Discussions are still being held; the book hasn't been closed," he said. "If there is '24' past Season 8," he added, "I will be part of that," though probably not as showrunner. He also said that star Kiefer Sutherland, who has no deal for the show beyond the current season, "is inclined to do another season if there is a good story."

The show is now in production of the final two episodes of Season 8 and Gordon is bearing down. "Every year of '24' has a strong thematic closure," he said.