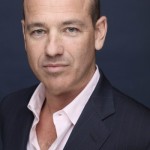 Just days ago Kiefer Sutherland revealed they are very close to having a finished script, and now Howard Gordon has backed that up by saying "there is a script" and things are "definitely moving forward". It also looks like he will be involved in some fashion.
Do you think a 24 movie will ever actually happen?
If the movie happens, I'll certainly be a part of it. Kiefer [Sutherland] also has his own show now (Touch on FOX) and there are a lot of things that would have to fall into place. But, those things are definitely moving forward. Imagine and FOX are talking, and there is a script that we're re-approaching right now.