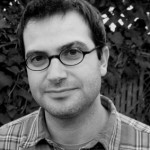 Mark Bomback, a screenwriter who was hired to rewrite the 24 movie several months ago, is collaborating with former 24 showrunner Howard Gordon on a new television pilot for cable network TNT (after originally pitching it to NBC).
Here is the shows premise, from a TNT press release issued this morning.
Legends – This suspenseful, action-packed drama is being developed by Howard Gordon, Jeffrey Nachmanoff and Mark Bomback from the novel Legends by Robert Littell. The story follows a deep-cover operative named Martin Odum, who has an uncanny ability to transform himself into a different person for each job. But his own identity comes into question when a mysterious stranger suggests that Martin isn't who he thinks he is. Executive Producers: Howard Gordon, Jeffrey Nachmanoff, Alexander Cary and Jonathan Levin. Studio: Fox 21.
Production is scheduled to begin this Summer.