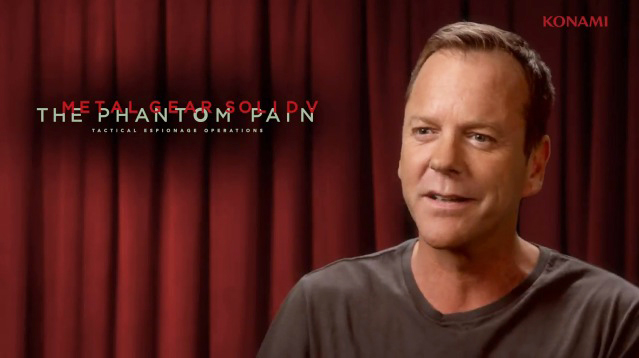 Kiefer Sutherland will voice Snake, the hero of Metal Gear Solid V: The Phantom Pain coming to PS3 and Xbox 360 from Konami. The company released a pre-recorded video presentation prior to the upcoming E3 gaming expo.
"It's an honor to be able to play this character," Sutherland said. "[Snake] has an unbelievable legacy. I'm not a gamer and I even knew about this game. I was certainly keenly aware of the legacy of [Metal Gear] and the success of these games."
"I felt that he was the perfect fit, in terms of age and performance," said producer Hideo Kojima.
Kiefer replaces David Hayter who has voiced Snake since the very first Metal Gear Solid game in 1998.