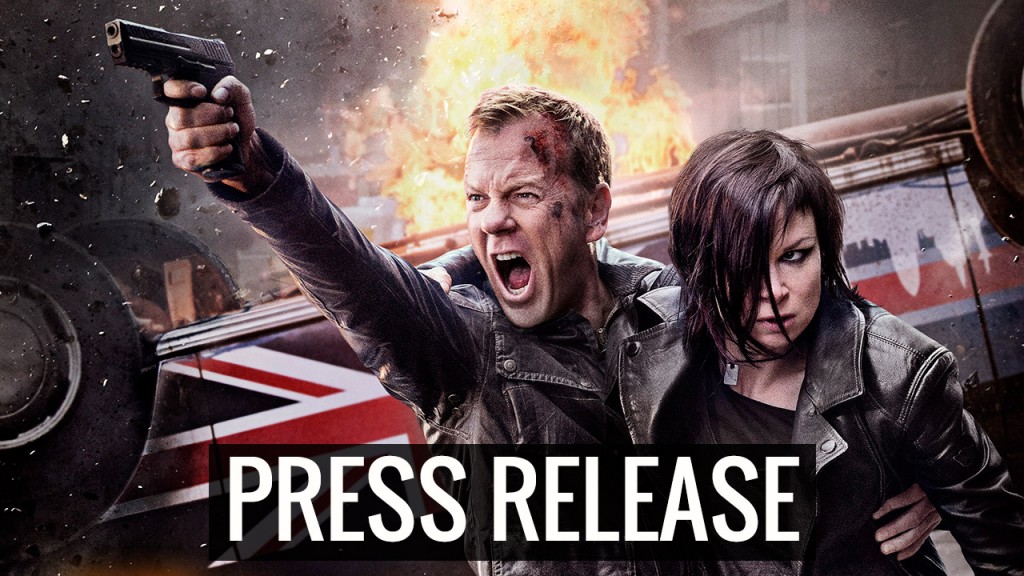 PRESIDENT HELLER ATTEMPTS TO AVERT FURTHER TERRORIST ATTACKS ON AN ALL-NEW "24: LIVE ANOTHER DAY" MONDAY, JUNE 9, ON FOX

Following an intense and deadly shootout, Jack and Kate are in a race against time to save the life of a key player tied to the imminent terror threat. Meanwhile, Jordan Reed is ordered into the field on a perilous mission. Then, after President Heller engages Margot to end her savage attacks, he faces an unthinkable, game-changing decision in the all-new "Day 9: 5:00 PM-6:00 PM" episode of 24: LIVE ANOTHER DAY on Monday, June 9 (9:00-10:00 PM ET/PT) on FOX. (TWF-907) (TV-14 L, V)

Cast: Kiefer Sutherland as Jack Bauer; Yvonne Strahovski as Kate Morgan; Mary Lynn Rajskub as Chloe O'Brian; Kim Raver as Audrey Boudreau; William Devane as James Heller; Benjamin Bratt as Steve Navarro; Tate Donovan as Mark Boudreau; Michael Wincott as Adrian Cross; Gbenga Akinnagbe as Erik Ritter and Giles Matthey as Jordan Reed.