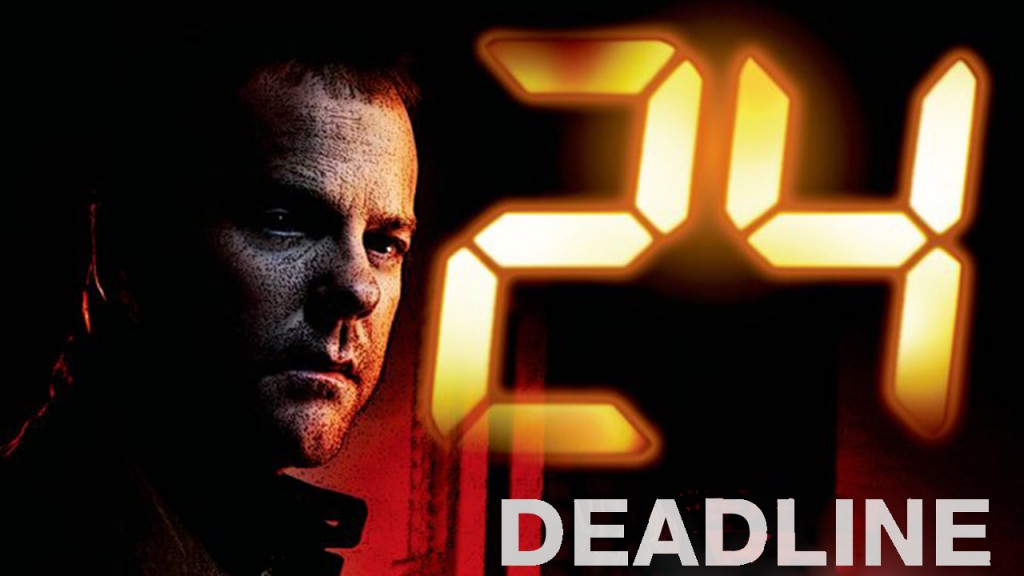 24: Deadline is an upcoming novel written by New York Times bestselling author and BAFTA nominee James Swallow. It's scheduled for release on August 5th and has a very interesting premise – it picks up directly after Jack Bauer went on the run at the end of the eighth season and bridges the gap with 24: Live Another Day. James was kind enough to answer questions from our readers.
---
So it picks up an hour after the eighth season and the entire story takes place over a single day? Just trying to get a sense of where exactly this fits into the timeline.
That's correct, Deadline picks up one hour after the final scene of Day 8 and the story unfolds over a roughly 24 hour period. In terms of timeline, the "Chloe's Arrest" DVD extra scene takes place around the same time, in the aftermath of Day 8. The story takes place against the fallout from President Taylor's resignation, Hassan's murder, and so on.
Any returning characters from the series?
You'll see Kim and her family again, along with some old friends and enemies from previous seasons.
The press release mentions this is the first of three "24" tie-in novels. Are you writing all three or just this first one?
I'm writing Deadline, the first in the series; books #2 and #3 will be by other writers, and while it's too early to announce who they are, I can tell you that they are both big 24 fans and great authors. As for myself, if the book series is a success, I'd certainly like to come back and tell more stories about Jack Bauer. He was off the grid for four years between the end of Day 8 and the start of Live Another Day, and that's a lot of time to have a lot more bad days…
Acer4666 asked: "Can you ask if he has read the other 24: Declassified novels and what his opinion on those are?"
I've read all the 24: Declassified novels and for the most part, I enjoyed them. Just to add, I've also read the comics, played the videogame, watched the webcasts… If it's 24-related, I'm interested!
"And if the 24 creators who license the "expanded universe" stuff ever express their views on it being "canonical" or not?"
I consulted directly with Manny Coto and Evan Katz on the story for Deadline. Everything in the novel has the Fox seal of approval and it connects directly to events in the show, from past series and present.
Trevor asked: "Will Jack take a nap?"
Felix Wong asked: "Will Stephen's last name be revealed in the novel?"
The answer to both of those questions is yes!
Hmm asked: "Is the novel a sort of fan fiction or the story as described by the creators of 24?"
It's neither of those things. Deadline is an officially licenced and approved tie-in novel from a professional author and editorial team, not a fan-work. It's an all-new, original storyline, a sequel to Day 8 and a prequel to Live Another Day.
---
Want to win a free copy? Goodreads is giving away five copies to users in US and Canada – click here to enter. You can also pre-order the novel at Amazon here.