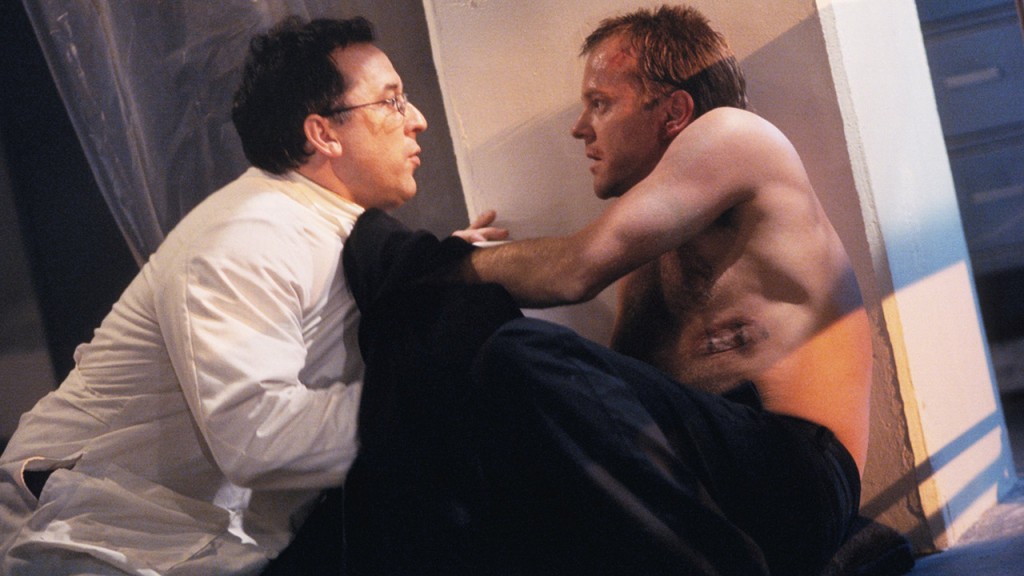 JACK STRUGGLES TO SURVIVE HIS TORTURE, TONY IS ORDERED TO PROCESS INTEL FOR A MILITARY ATTACK ON AN ALL-NEW '24' APRIL 22 ON FOX

Jack's life hangs in the balance as he's tortured by Kingsley's men. They want the computer chip that will prove the Cyprus recording is a fake. Meanwhile, Chappelle orders Tony to continue processing intelligence to support a military attack in the episode "Day 2: 3:00-4:00 AM" of 24 Tuesday, April 22 (9:00-10:00 PM ET/PT) on FOX. (TWF-220) (TV-14; V)

Cast: Kiefer Sutherland as Jack Bauer, Elisha Cuthbert as Kimberly Bauer, Dennis Haysbert as Pres. Palmer, Sarah Wynter as Kate Warner, Carlos Bernard as Tony Almeida, Xander Berkeley as George Mason, Penny Johnson Jerald as Sherry Palmer.

Guest Cast: Reiko Aylesworth as Michelle Dessler, Michelle Forbes as Lynne Kresge, Jude Ciccolella as Mike Novick, Donnie Keshawarz as Yusuf, Lourdes Benedicto as Carrie Turner, Alan Dale as Vice President Prescott, Brian Goodman as Ronnie O'Hara, Mark Ivanir as Trask, Tobin Bell as Peter Kingsley, Jeffrey Wincott as Davis, Nick Offerman as Marcus, Raymond Cruz as Rouse, Paul Schulze as Ryan Chappelle.