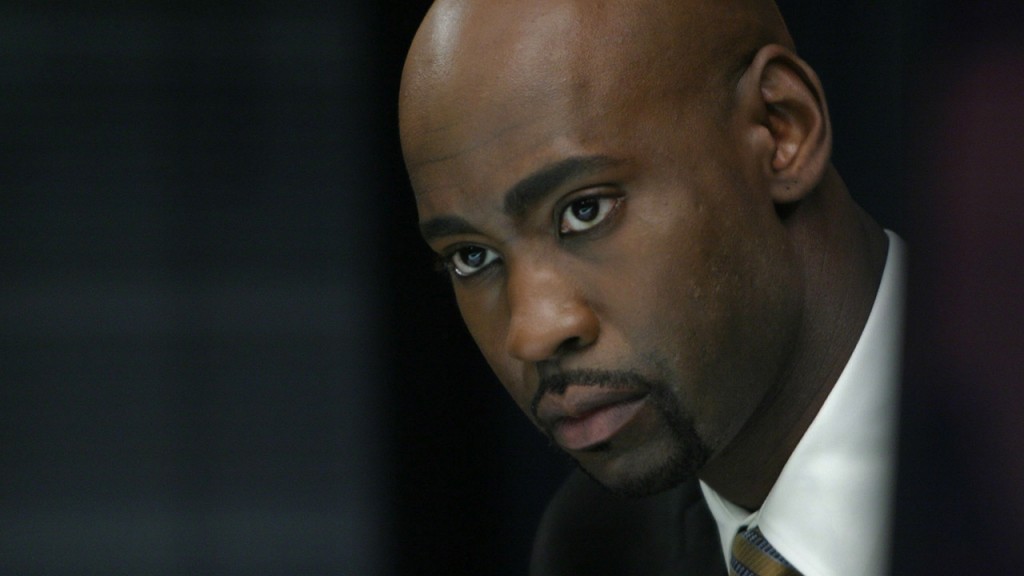 About a year ago, actor D.B. Woodside was going through a bad breakup.
"I was desperately looking for things to do to pass the time," Woodside said during a recent telephone interview. "I went to the video store and rented the first season of '24' on DVD. I had heard so much about the show from friends and critics.
"I got so caught up in the show that I watched the entire first season in seven days. I called up my agent and said no matter what it took, I had to be on this show."
The Yale School of Drama graduate got his wish. For the third season of "24" (the drama airs tonight at 9 on WFXT, Ch. 25), Woodside was cast as Wayne Palmer, President Palmer's (Dennis Haysbert) brother and chief of staff. Although apparently loyal to his older sibling, Wayne is conniving and power-hungry.
"I really didn't know that much about my character. The first day I was shooting, (executive producer and creator) Joel Surnow came down to the set to welcome me, and he said, 'Your character is a good guy but he's a mother (expletive).' Since then, I saw him as a political animal, relentless at what he'll do to be successful."
Woodside has found filming a series that plays out in real time can be exhausting. "The episodes are not necessarily self-contained," he said. "You have to keep energy at a high level every single episode because you don't know what's coming. You just kind of have to keep tension there in every single scene."
Woodside, who got his start on Stephen Bochco's legal drama "Murder One" in 1996, spent most of last year playing Principal Robin Wood on the final season of UPN's "Buffy the Vampire Slayer."
" 'Buffy' was so special to me. It was the first show where I got to reveal a character's dark side," he said. "I really like playing characters that are I guess what I call gray – a character (who) is highly articulate but has an extremely dark side. It was the first time I worked with actors so close to my age. I adore Sarah (Michelle Gellar). Sarah defines professionalism. She has an amazing sense of humor and is extremely witty. I affectionately referred to her as 'Minnie Mouse on speed.' "
Principal Wood survived "Buffy's" apocalyptic finale – barely. "The last day we were shooting, (executive producer) Joss Whedon came up to me and said, 'I got to tell you, man, I was on the fence – does he live or does he die?' "
Woodside is open to reprising the role and has already plotted his character's future. "In my mind, he and Faith (the slayer played by Eliza Dushku, now starring in Fox's 'Tru Calling') – have gone off together. They had this visceral connection. They're both loners, both outsiders of this 'Scooby-Doo' crew."
Wayne Palmer happens to sport the same goatee as Principal Wood, a decision Woodside wished he had reconsidered. "I thought, 'Oh, yeah, this character would have this look.' Now I think I'm stuck with this thing for an entire year. Some mornings I almost shave it off."
Like the show's devoted fans, Woodside is in the dark about upcoming plot twists on "24." He's currently shooting episodes 11 and 12 and offered this hint about his character's future: "Things get more out of control. Things get more crazy. I think they're building him up to have a really big fall, and that will be coming soon. I think fans will really get into it. It's really exciting. He's having one really bad day, and I really don't know what's going to happen in the next hour, like life."