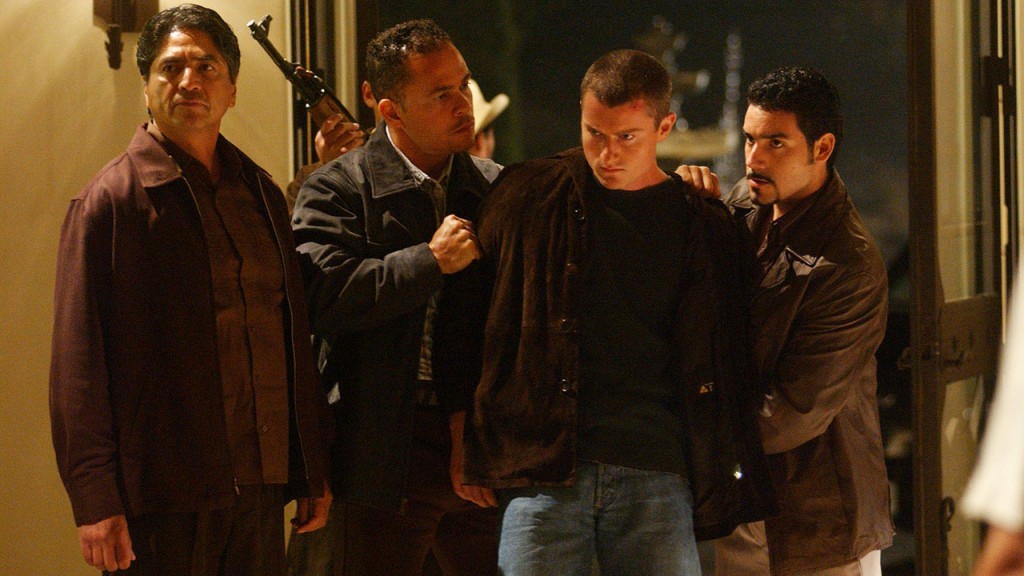 PRESIDENT PALMER COMES DOWN HARD ON JACK AND TONY, HECTOR AND RAMON FACE-OFF ABOUT WHAT TO DO WITH JACK ON AN ALL-NEW '24' TUESDAY, DEC. 16, ON FOX

President Palmer comes down hard on Jack and Tony when he learns he was being kept in the dark on matters of national security. Meanwhile, Hector and Ramon face-off in a heated exchange about what to do with Jack in the episode "Day 3: 8:00-9:00 PM" Tuesday, Dec. 16 (9:00-10:00 PM ET/PT) on FOX. (TWF-308) (TV-14; V)

Cast: Kiefer Sutherland as Jack Bauer, Dennis Haysbert as President David Palmer, Elisha Cuthbert as Kimberly Bauer, Reiko Aylesworth as Michelle Dessler, Carlos Bernard as Tony Almeida, James Badge Dale as Chase Edmunds.

Guest Cast: DB Woodside as Wayne Palmer, Vincent Laresca as Hector Salazar, Mary Lynn Rajskub as Chloe, Joaquim de Almeida as Ramon Salazar, Wendy Crewson as Dr. Anne Packard, Vanessa Ferlito as Claudia, Jesse Borrego as Gael, Paul Schulze as Ryan Chappelle, Zachary Quinto as Adam Kaufman, Conor O'Farrell as Ted Packard, Miguel Najera as Tomas.