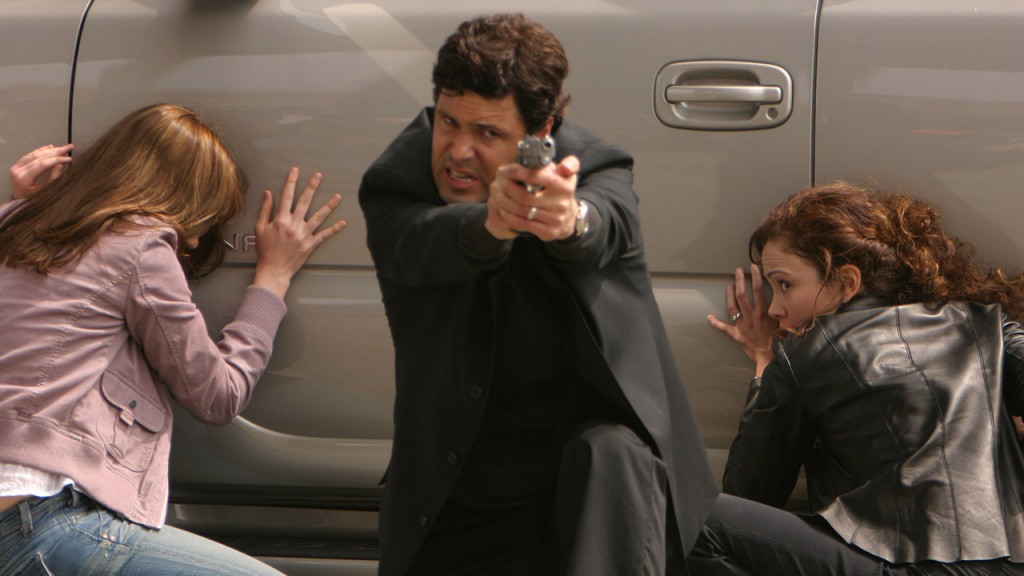 JACK USES SAUNDERS' DAUGHTER AS LEVERAGE, TONY TAKES MATTERS INTO HIS OWN HANDS REGARDING MICHELLE ON "24" TUESDAY, MAY 11, ON FOX

Jack uses Saunders' daughter as leverage to prevent more of the virus from being released. Meanwhile, with Michelle's life in danger, Tony decides to take matters into his own hands in the episode "Day 3: 10:00 AM–11:00 AM" Tuesday, May 11 (9:00-10:00 PM ET/PT) on FOX. (TWF-322) (TV-14; V)

Cast: Kiefer Sutherland as Jack Bauer, Dennis Haysbert as President David Palmer, Elisha Cuthbert as Kimberly Bauer, Reiko Aylesworth as Michelle Dessler, Carlos Bernard as Tony Almeida, James Badge Dale as Chase Edmunds.

Guest Cast: DB Woodside as Wayne Palmer, Penny Johnson Jerald as Sherry Palmer, Mary Lynn Rajskub as Chloe, Paul Blackthorne as Stephen Saunders, Zachary Quinto as Adam Kaufman, Alexandra Lydon as Jane Saunders, Geoff Pierson as Sen. Keeler, Kevin Fry as Kevin, Shawn Woods as Frederick, Mark Rolston as Bruce Foxton.