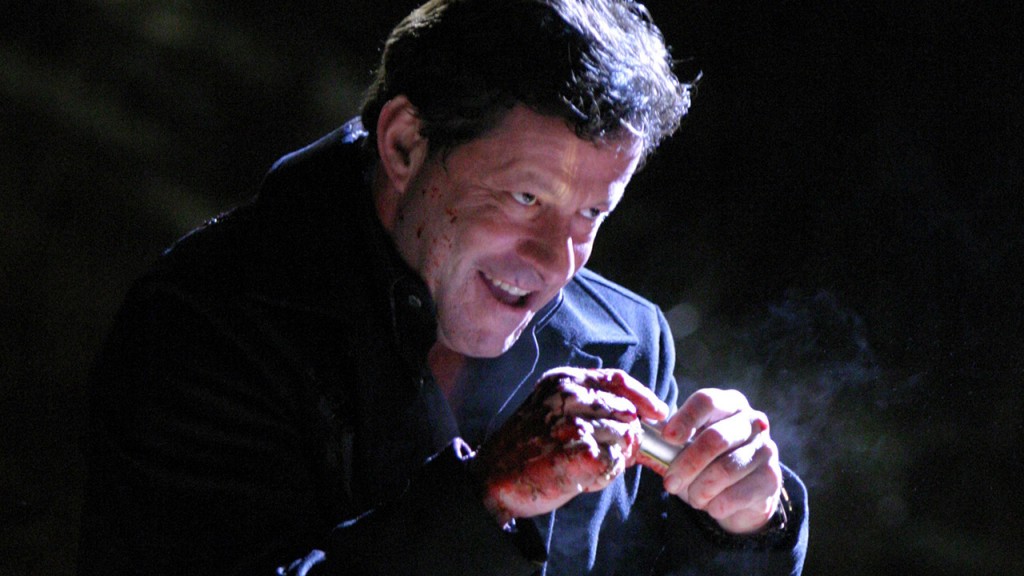 NINA TRIES TO TURN RAMON AGAINST JACK, SHERRY PRESENTS A WAY TO BRING DOWN ALAN MILLIKEN ON AN ALL-NEW "24" FEB. 3 ON FOX

With less than an hour before the delivery of the virus, Nina tries to convince Ramon Salazar that Jack isn't who he says he is. Meanwhile, Sherry needs President Palmer's help in order to make a deal with someone who can bring down Alan Milliken in the episode "Day 3: 12:00 AM – 1:00 AM" Tuesday, Feb. 3 (9:00-10:00 PM ET/PT) on FOX. (TWF-312) (TV-14; V)

Cast: Kiefer Sutherland as Jack Bauer, Dennis Haysbert as President David Palmer, Elisha Cuthbert as Kimberly Bauer, Reiko Aylesworth as Michelle Dessler, Carlos Bernard as Tony Almeida, James Badge Dale as Chase Edmunds.

Guest Cast: Sarah Clarke as Nina Myers, DB Woodside as Wayne Palmer, Vincent Laresca as Hector Salazar, Mary Lynn Rajskub as Chloe, Joaquim de Almeida as Ramon Salazar, Zachary Quinto as Adam Kaufman, Greg Ellis as Michael Amador, Penny Johnson Jerald as Sherry Palmer, David Herman as Dalton Furrelle, Gina Torres as Julia Milliken.