You may have been watching the newly released 24 trailer and wondering which actor plays this frequently seen sniper: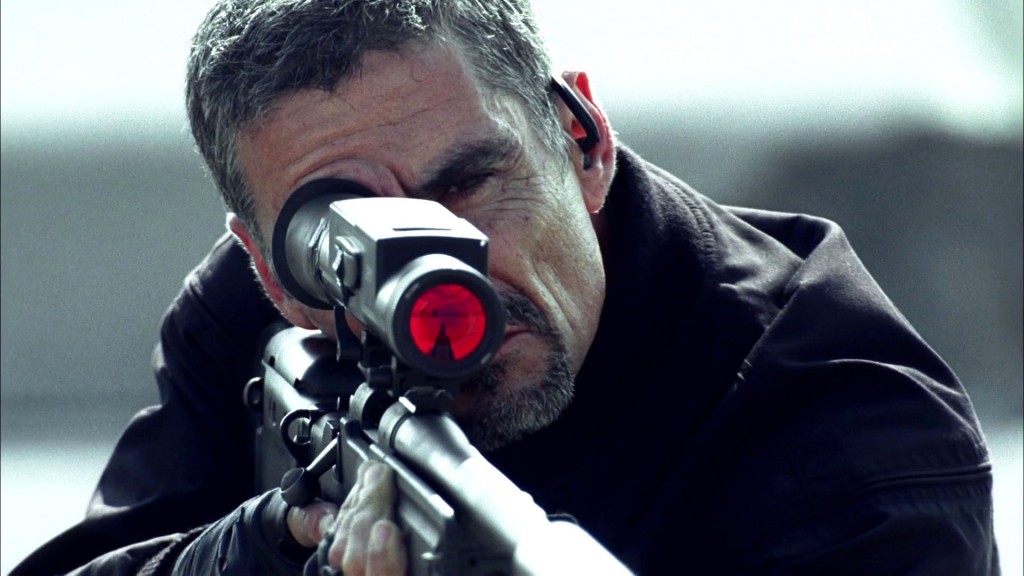 That would be none other than Cliff Simon, best known for portraying Ba'al in Stargate SG-1. The official Cliff Simon fansite has his character listed as "Russian Sniper" with an appearance in the first episode of the season.
Akbar Kurtha plays Farhad Hasan. He can be spotted briefly in the leaked "Survive" promo – walking alongside his brother Omar Hassan (Anil Kapoor), Omar's bodyguard Tarin Karoush, Jamot (played by Navid Negahban), and being led by Cole Ortiz (Freddie Prinze Jr). As a refresher, here's the casting call for Farhad Hassan (then known as Farhad Hashemi):
Farhad Hashemi, Middle Eastern, 30s – 40s. Hashemi is the Secretary of State of a fictional Middle Eastern country, and his brother is the President. He does not completely trust the Americans, and he is reluctant to enter into a peace treaty with the United States.