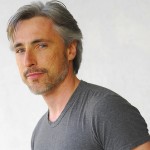 Actor Scott Dawson will guest star in 24 season 8. He is shooting scenes this morning for either episode 17 or 18 which are filming now.
ya know that show where every episode is 1 hr of the day and there are 24 of them? guess who just booked a role on it!
3:57 PM Dec 4th from web
didn't realize that Katee Sackoff is on 24's next season. Man, if I get to work with Jack Bauer AND Starbuck… geek heaven!
4:43 PM Dec 4th from web
Source: Official website, Twitter
Update: Scott tells us in the comments that it was a co-star role and not a guest star. He has also revealed on his Twitter page that he is playing a businessman and has already finished shooting his part.