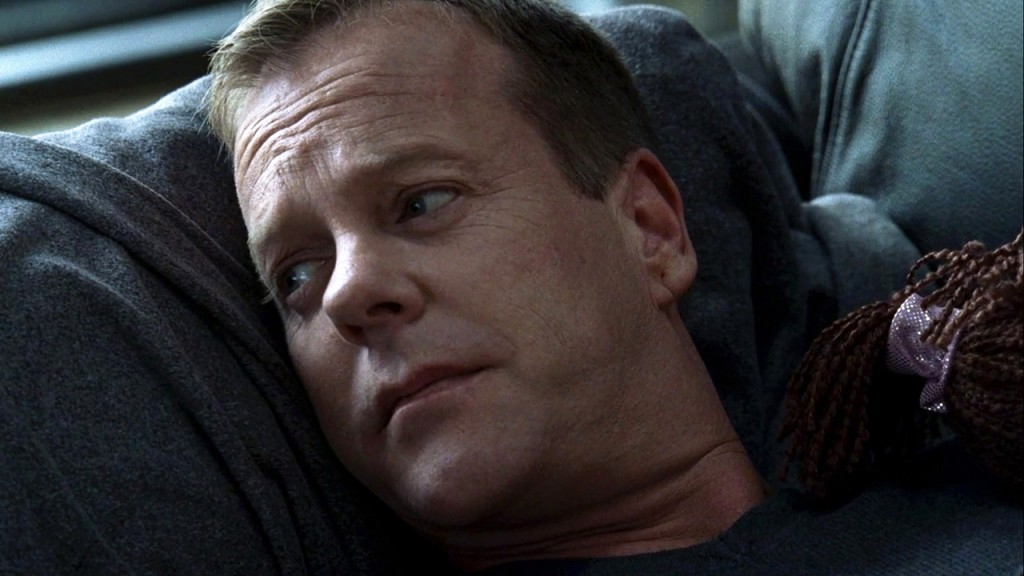 As you prepare to embark on your eighth action-packed day, TVGuide.com thought it wise — after looking into your future (i.e. the first four episodes of 24's Season 8 ) — to pass on a little advice.

1. Remember to cherish your friends: Chloe O'Brian (Mary Lynn Rajskub) has put her job — and sometimes her life — on the line for you. Though you'd love to hightail it back to Los Angeles, there are more pressing matters in New York.

2. Remember that New York is a world capital: with world issues. These 24 hours will be unlike anything you've seen before. The threat is on a much bigger level, involving a nuclear superpower in one of the most volatile places in the world.

3. Remember that you're an oldie: Sorry, Jack, but this is a new CTU and not everyone knows you like we do. You may not be able to get away with the same tomfoolery you used to. Tread lightly.

4. Remember that no one can be trusted: Keep that in mind while interacting with the new kids. Brian Hastings (Mykelti Williamson), the head honcho at the New York CTU base, may not be on your side. And he's not always the brightest crayon in the box, so watch your back.

5. Remember that not everyone is a bad guy: Just because someone gets busted doesn't mean he — or she — is guilty. So even when you think you've finished your mission, keep your head in the game.

6. Remember that being good on the job doesn't make you good at everyday life: While Dana Walsh (Katee Sackhoff) may know more than Chloe the ins and outs of CTU's New York office, she isn't as perfect as she seems. We do like her soon-to-be hubby, Cole Ortiz (Freddie Prinze, Jr.) — and we think you will, too.

7. Remember that Renee Walker (Annie Wersching) went through a terrible ordeal last time around: We know you're worried about her and you're trying to help her, but seriously, keep a closer eye on Renee. By hour four, you'll regret agreeing to let her back in the field.

8. Remember that there's more than meets the eye: You've dealt with spies, traitors and moles, so this day should be a piece of cake for you…or not. Be especially mindful of this when it comes to President Omar Hassan (Anil Kapoor).