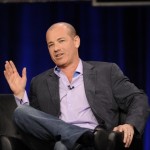 Very interesting stuff in this report, including quotes from 24 showrunner Howard Gordon and Gregory Itzin. Howard mentions a pretty specific timetable they're aiming to finish the feature film by – 12 to 18 months.
The news that Fox's 24 will most likely conclude at the end of this eighth season comes as no shock to the show's creative team or star Kiefer Sutherland. Two months ago at Fox's Television Critics Association presentation, the show's longtime creator, Howard Gordon, told me, "We always thought this could be the end. In year's past, barring disaster, we knew there would be future seasons. This is the first time there's really been no substantive negotiations about a ninth year. Kiefer's contract is up. Mine is up. Some writers are already leaving to do other shows. So to me, it's more possible than ever that this is the end."

One of the series' most popular alums, actor Gregory Itzin, who reprises his role as disgraced President Charles Logan next month, had heard season eight would likely be the last, which is why producers scrambled to bring him back.

But Fox the network's loss will likely be Twentieth Century Fox the movie studio's gain, as Gordon told me he would aim to bring Jack Bauer to the big screen within 18 months of the series' conclusion. "I think the fans could wait a year or a year and a half for the movie, but not much longer than that," said the exec, confirming that "Kiefer has had the conversation with (Twentieth Century Fox)" about headlining the film.

One ticket holder in line will be Gregory, who would be honored to play Logan again in the 24 movie. "I think it's a good thing," says Gregory, noting however that the show's 24-hour premise would have to be altered. "No one has talked to me about it, but you can't shoot a 24-hour movie, can you?" (Though Kevin Costner has tried.)

So how will Jack's final season conclude? Not with a cliffhanger, assured Gordon. "You can't do that," he said, hinting that Jack may even get a peaceful respite with his daughter in Los Angeles before being summoned back to action on the big screen.

"In my mind, I always thought Jack was too scarred and broken and had been through too much to live happily ever after, but last season Jack forgave himself," reminded Gordon. "That being said, there is a fragility and vulnerability to the character, and this season Jack goes to dark places he's never gone to. So even if the (series presents) a happily-ever-after, I'm not sure Jack could ever live happily ever after."
Check out the full writeup at TV Guide Magazine.