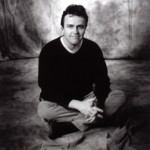 Congratulations to Sean Callery who has won the 2010 Emmy for Best Musical Score in a Drama Series for the 24 series finale! This is Callery's third Emmy win, the other two being Day 2: 10:00pm-11:00pm (George Mason's farewell) and Day 5: 6:00am-7:00am (the Season 5 finale). Callery has been nominated for every season of the show and 24: Redemption. How about releasing another 24 soundtrack now, FOX?
24 nabbed another Emmy win for Outstanding Sound Editing For A Series for Day 8 4:00 AM – 5:00 AM (episode 13). The following people share the credit:
William D. Dotson, Supervising Sound Editor
Catherine M. Speakman, Supervising ADR/DX Editor
Pembrooke Andrews, Sound Editor
Jeffrey Whitcher, Sound Editor
Shawn Kennelly, Sound Editor
Daryl Fontenault, Sound Editor
Melissa Kennelly, Sound Editor
Jeffrey Charbonneau, Music Editor
Laura Macias, Foley Artist
Vincent Nicastro, Foley Artist
Much like Callery, the sound editing team are also repeat winners at the Emmys having previously won for Day 3: 12:00am-1:00am, Day 6: 10:00pm-11:00pm, and 24: Redemption. They were also nominated for Day 5: 9:00pm-10:00pm and Day 7: 10:00pm-11:00pm.
As for the other three nominations this year? Gregory Itzin lost out to Dexter's John Lithgow for Outstanding Guest Actor In A Drama Series, best stunt coordination went to ABC's short-lived FlashForward, and best sound mixing went to FOX's Glee.
The series has racked up an impressive 68 Emmy nominations during its run with 21 wins. As former 24 director Jon Cassar noted on his Twitter, the series has won at least one Emmy for every season it was on air.