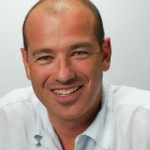 24's Howard Gordon will be at the Bryant Library in Roslyn, NY (2 Paper Mill Road, Roslyn, NY 11576) on Wednesday, January 12th at an event for his thriller novel Gideon's War. The event will start at 6:15 with a screening of Howard's favorite episode of 24 (not sure what it'll be yet), followed by a reading and signing.
Gordon will also be signing on January 11th (the launch date) at Los Angeles, California in the Barnes & Noble on 189 Grove Drive Suite K 30 at 7PM. Other signings include Charlotte North Carolina on the 18th (at Park Road Books on 4139 Park Road), and Barnes & Nobile in Wellington, Florida on the 19th. I wasn't told whether these events would also have the 24 episode attached.
Here's an excerpt from Gideon's War – the prologue and first chapter. As you can see, it starts off with a bang. I've had an advance copy and can tell you the book continues that fast-pace throughout. 24 fans are really going to like Gideon's War – with no season 9 to look forward to, this is the next best thing. Carlos Bernard (Tony Almeida) is narrating the audiobook version too.
Gideon's War releases on January 11, 2011. Stay tuned for my full review in early January.