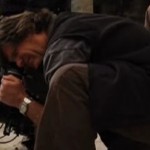 The Society of Camera Operators 2011 Lifetime Achievement Awards has nominated 24's Guy Skinner for "Camera Operator of the Year: Television".
Other nominees in that category include Tony Gaudioz of House, Greg Collier of Bones, David Frederick of Sons of Anarchy, and Doc Karman of Raising Hope.
The awards take place on February 5, 2011 – more details on the Society of Camera Operators website. Good luck to Guy Skinner!