Update: Netflix has signed a new multi-year deal with FOX, so 24 is back on the service. More details here.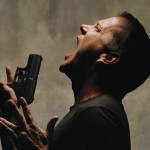 According to Instant Watcher which uses the Netflix API, the first seven seasons of 24 are being pulled from the service on April 1st (exactly one year after they were added). If you were planning on doing a rewatch, now would be a good time to do so as they'll be gone in just a little over three weeks.
This appears to be a FOX thing as Arrested Development, Bones, Firefly, Dollhouse, King of the Hill, Lie To Me, Prison Break, The X-Files and other FOX series are also expiring on the same date. The eighth season of 24 which went up on Netflix last month appears to be unaffected.