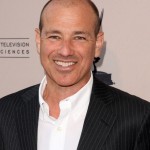 Former 24 showrunner Howard Gordon has said that although he was happy with the script, it "needed more work", and the year delay will be a positive thing in the end.
"The status was, I would say as recently as a week or two ago, pretty positive that it was going to happen as early as this May and everyone was racing to get that to happen," Gordon says. "And I think Kiefer and Fox — everyone — decided because of everyone's schedule it was not a good thing to rush. No one wanted to rush it.

"It was kind of a collective decision not to do it," adds Gordon, who produces two current TV series, Showtime's Homeland and NBC's Awake. "And it was really like, 'Let's take a beat. Let's do this next time. Let's take the script that we like and let's make it better. And let's do it with a little more composure.'"

The 24 film's script, explains Gordon, is in good shape but will benefit for more polishing as schedules are hammered out. "I was very happy with it, but it needed more work," he says. "And I think everyone feels like if we're going to do it, we're going to do it really well. I mean, there's no point in doing the movie as an exercise or as a nostalgia piece. We wanted to make it something that can stand on its own."
Just a guess from reading between the lines of all these interviews, but I would assume that 20th Century Fox is remaining firm on the low 30 million dollar budget for the film, and thus hiring a new writer to "rework" the script by removing some of the more expensive elements. Fewer car chases or action sequences, fewer explosions, that sort of stuff.