If you're as excited about the return of 24 as we are, you've probably been counting down the days until Jack Bauer graces our screen again. We've already had a countdown clock in the sidebar of our website, but now we're taking it one step further with a 24: Live Another Day Countdown Clock.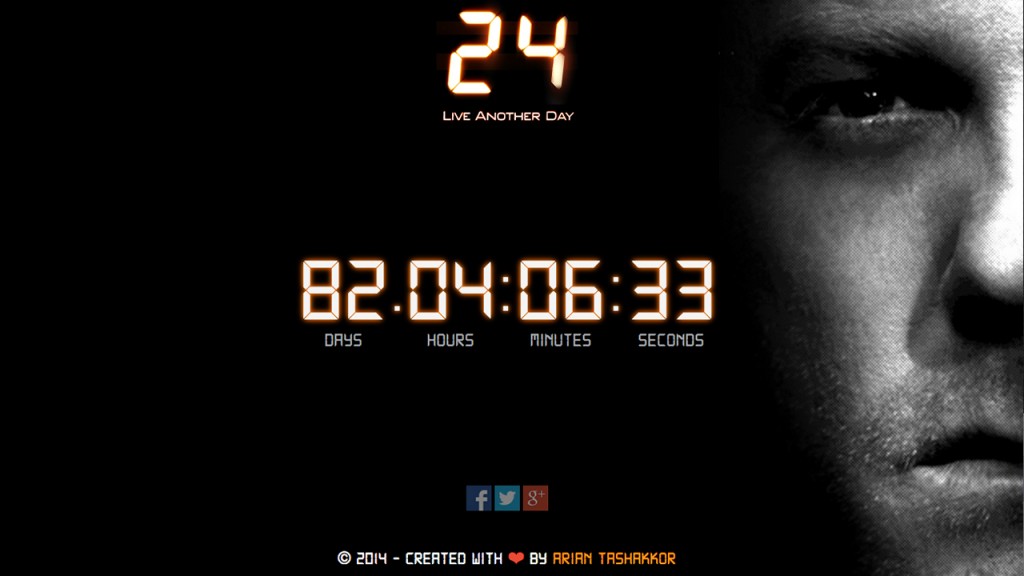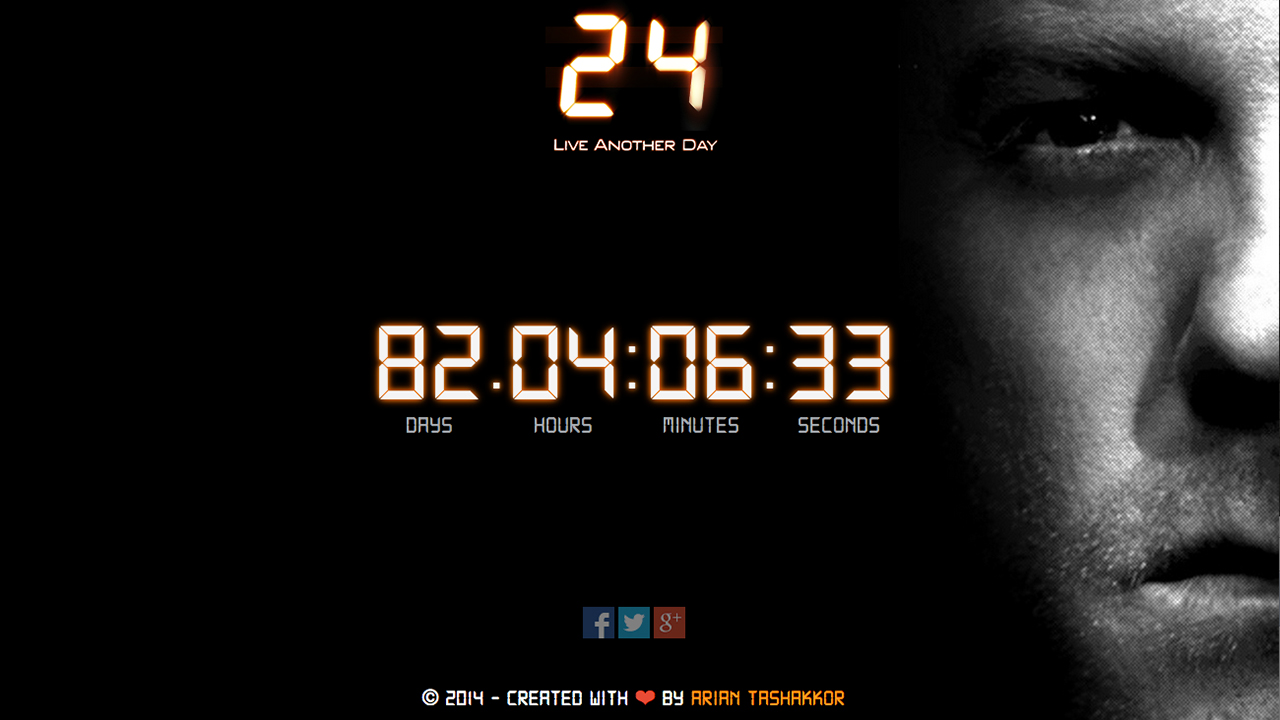 This isn't just any old generic countdown, it has the iconic "24" clock complete with audio so you can get hyped in true 24 fashion! The countdown was created by the extraordinarily talented Arian Tashakkor.
Tip: clicking on the page will mute the audio, so if you want to leave the countdown open for an extended period of time (a second monitor for example), you can do so without hearing the clock ticking sound constantly.