Update: Watch the 24: Live Another Day Super Bowl commercial now!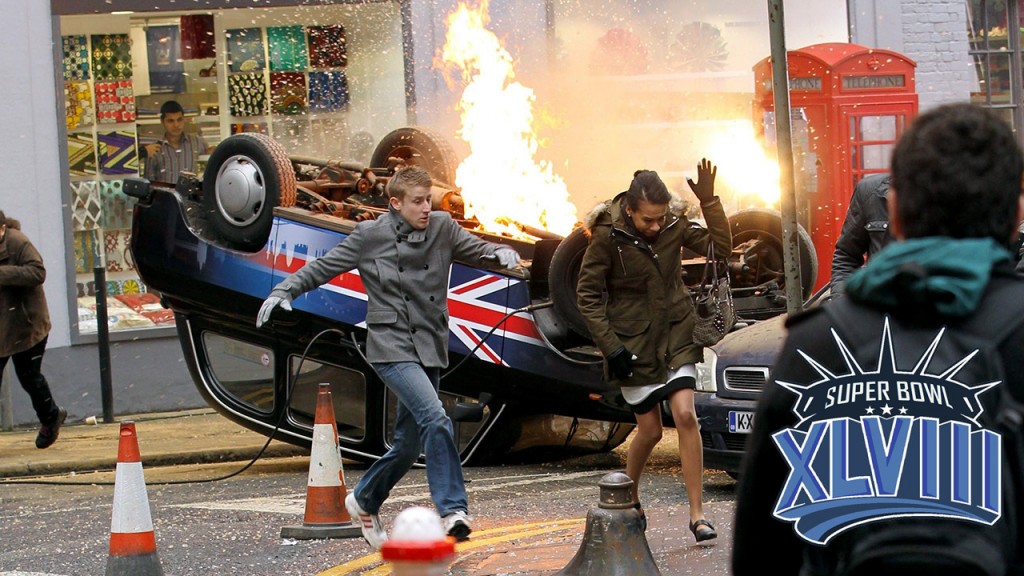 Sounds like FOX is going all out for 24: Live Another Day at the Super Bowl. They are allowed four to five minutes of advertising during the big game, and a good portion of that will be dedicated to the return of Jack Bauer.
Chances are, however, they'll have a little something extra. In the case of "24: Live Another Day," for example, Fox went all out, setting up a special promo shoot in London, the setting for the miniseries, a few days before actual production began on the series itself – meaning the Super Bowl promos for the show will contain the first "24" action filmed since the original series wrapped in 2010.

The "24" effort will consist of a series of ten-second vignettes sprinkled across the evening that will lead to what the network bills as a "show-stopping" 45-second promo. They should capture a lot of attention from the show's fans, because they will feature the on-screen reunion of the show's best-known characters, Kiefer Sutherland's Jack Bauer and Mary Lynn Rajskub's Chloe O'Brian. Fox said the elaborate shoot involved street closures, ballistics, vehicles, pyrotechnics and explosions. The promos will feature a hardened look for the O'Brian character, best remembered as a computer nerd.