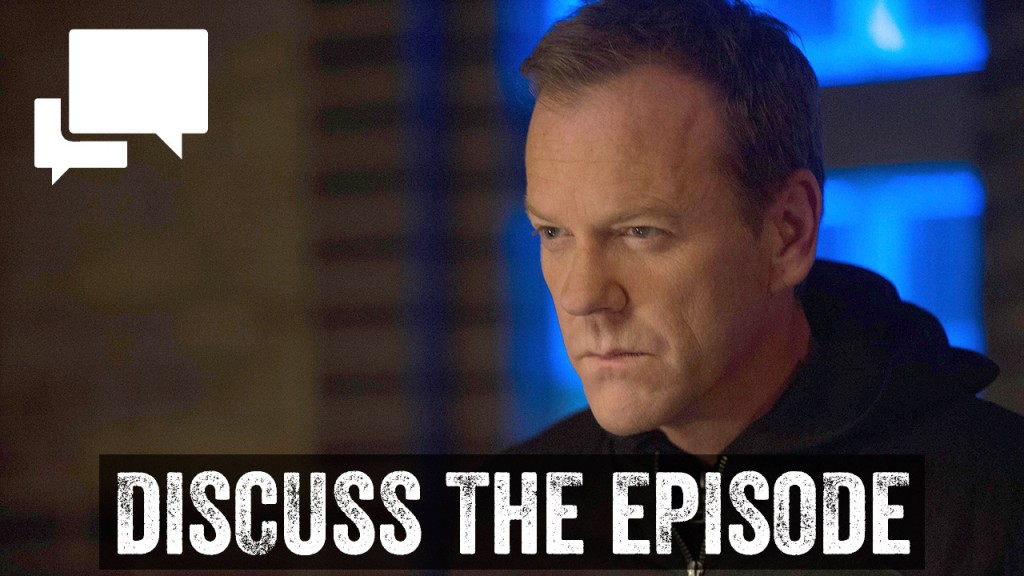 What did you think of the 24: Live Another Day premiere (Episode 1 "11:00 a.m. – 12:00 p.m." and Episode 2 "12:00 p.m. – 1:00 p.m.")? Vote in the poll and leave your thoughts in the comments below. We'll also be showcasing your Twitter impressions so tweet us your thoughts!
Twitter Reactions
Let us know what you thought on Twitter and we'll share your comments below.
Facebook users, you can join the discussion on our Facebook page here with almost 90,000 fans. Vivian Watson-Morris says "Going to bed totally satisfied. Shucks, I feel like lighting a cigarette!" and Mark Jewell says "It's now just after 3am here in Scotland. But it was worth staying up late for! Jack is back!"
---
If you missed the episode, you'll be able to watch it on FOX's website tomorrow or catch the repeat on TV this Friday at 8:00 PM on FOX.