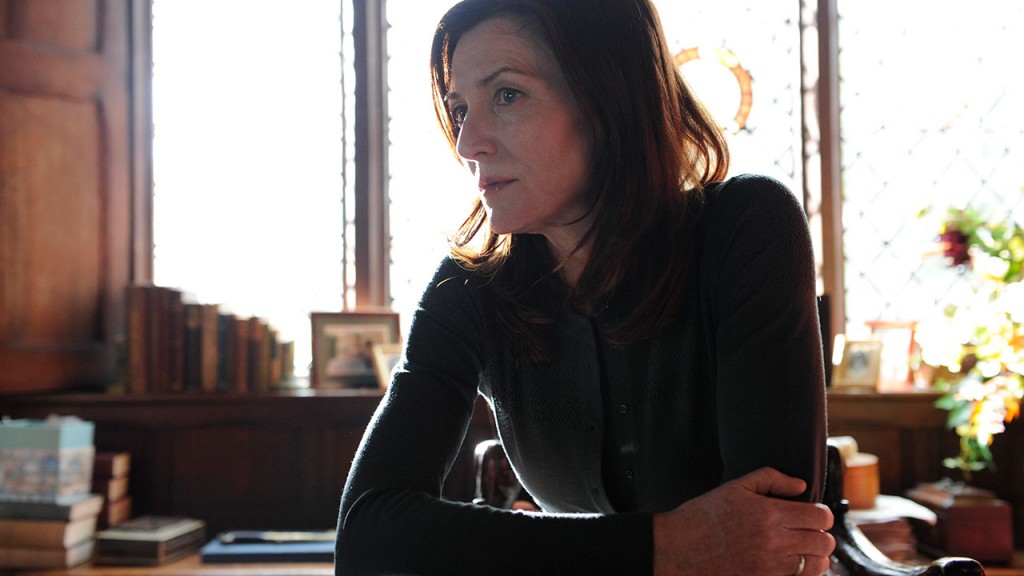 Vulture has a good interview with Michelle Fairley, the wonderful actress that plays standout villain Margot Al-Harazi in 24: Live Another Day.
It's a very challenging part. I spoke at length with the writers, and we talked about different aspects of her character, and what drives a person like this. She's a passionate woman, and she's driven not only by her belief, but also by revenge. And I did a lot of research about people who are not born into a certain belief, but take it on. The love, passion, commitment, and just sheer bloody-mindedness, when it comes to achieving your goals. This woman has had a tragedy within her own life, and she sees various governments' involvement in the downfall of her husband, who, according to her, is an innocent man. And she thinks this is not right, that you can't be in a position of power and abuse that power and not be accountable for it.

So it's not as simple as being a villain. This woman sees herself as going out there to enlighten the world: "This is what these governments are doing, and it is wrong." So she takes it upon herself, with another organization behind her, to achieve revenge. There is a scene that we were shooting a couple of days ago about how she doesn't see herself as a terrorist, or as she says, "a so-called terrorist." She's very much aware of how the world sees her, but in her mind, she is actually an honorable person, honoring her cause.
Since part of what your character is doing involves drone warfare, she doesn't necessarily have to be physical to make her attacks from afar. But do you get any action scenes?
She'll have some face-offs! [Laughs] At the moment, we're at the beginning, with her daughter, and the daughter is like the field soldier — off you go again! And the son, who is at the base with the computer. And it takes time for the mother-son relationship to develop. We were shooting something the other day, and the director was telling the actor, "You won! You won!" because his goal is obtaining his mother's love, whether it's right or wrong, twisted or perverse. And the thing about Margot, she's not asking her children to do anything she has not done herself. She has been a foot soldier herself. She's not like a colonel sitting on her horse — she's been out there and done it herself. And she knows what tricks the mind will play, so she knows what their doubts will be — she's a step ahead of them. But when it comes to the face-offs, they're fantastic fun. [Laughs] Who doesn't enjoy those? It's an incredible rush of adrenaline.
By referencing moments on the set from "a couple of days ago" Fairley has inadvertently confirmed that Margot is still a presence in the ninth episode.