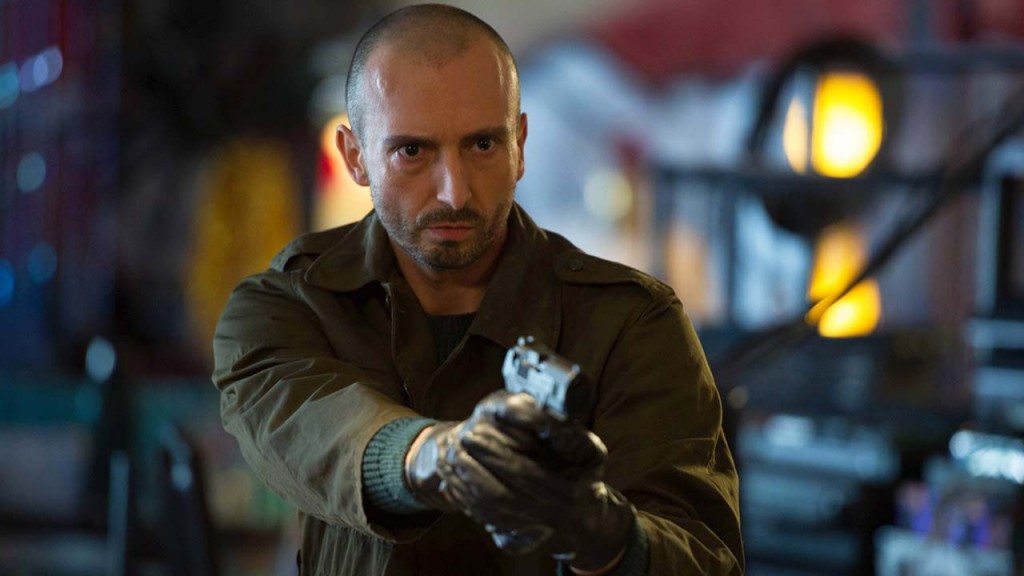 It was even only for one episode in the beginning. I was just about to fly to Los Angeles for five weeks for pilot season for the first time and had just paid for flight, hotel and car. Three days before I was supposed to fly out, I received the offer for 24 and cancelled the L.A. trip as the new season is completely set and shot in London. I was thrilled and excited to be part of this series, but it's the first time I accepted a part without really knowing what the character really was. But because I was a fan of the show before, I trusted that 24 will be something great and cool, so really wanted to do it.
Belcheck is like a Swiss Army knife. He is good with weapons, explosions, vehicles, demolition, speaks different languages… probably much more than we have seen yet. Belcheck is very useful. I have been told that some people tried to reach him and call the number which was listed on his van in episode 1, but sadly it's out of service!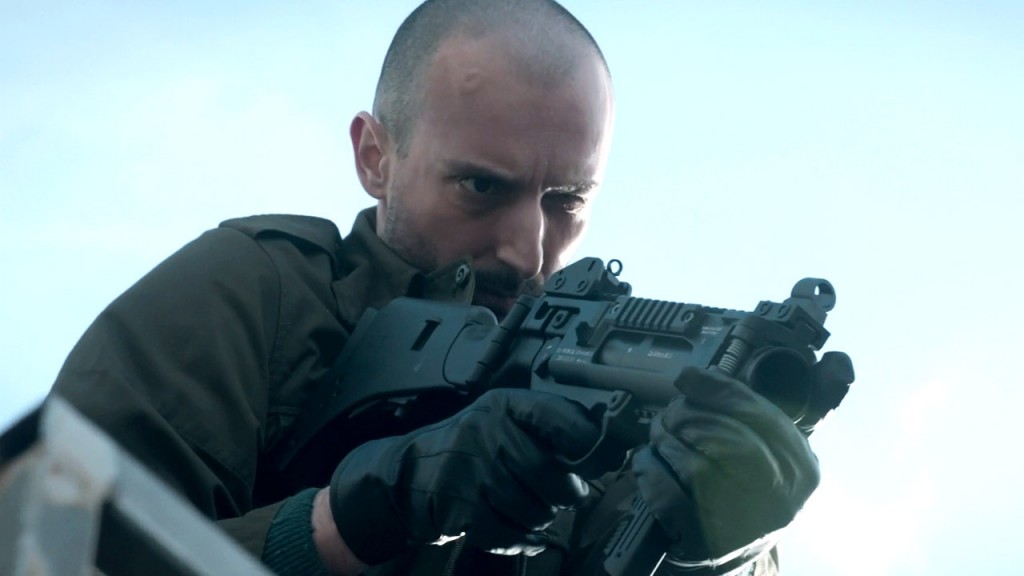 On my first filming day of 24 already, I suddenly found myself holding this rocket propelled grenade launcher in my hands and blowing things up. We have specialists for every department on set, and the armory guys came up with some really cool and inventive stuff. I also met the great stunt team. I have done quite a few action projects recently and really enjoy stunt driving! The make-up team and I decided to keep my red birthmark which works great for Belcheck, and to extend the scars that I already have on my eyebrow and the back of my head, and roughen him up a bit more. The tattoo with the slashes for each killing is fake, of course. He is very mysterious, silent but deadly, only opens his mouth when he has something important to say and is only loyal to Jack.
We receive the scripts as we do it, so we don't know what will happen. Each time I'm scared to read the next script because I don't want my character to die! Anyone could die at anytime in such a series. It's exciting to work like this. It's like real life. You never know what's around the corner. The whole 24 experience has been nothing but fantastic in every way for me and I'd be thrilled if they asked me back for more.
Read the full interview below at Flickering Myth.