A fan snapped this picture of actor Tzi Ma with Mary Lynn Rajskub at The Bedford Comedy Club in Balham on June 10th. Mary Lynn was doing standup and her fellow 24 cast members (including Tate Donovan and Gbenga Akinnagbe) came out to support her. But wait a second, why was Tzi Ma there?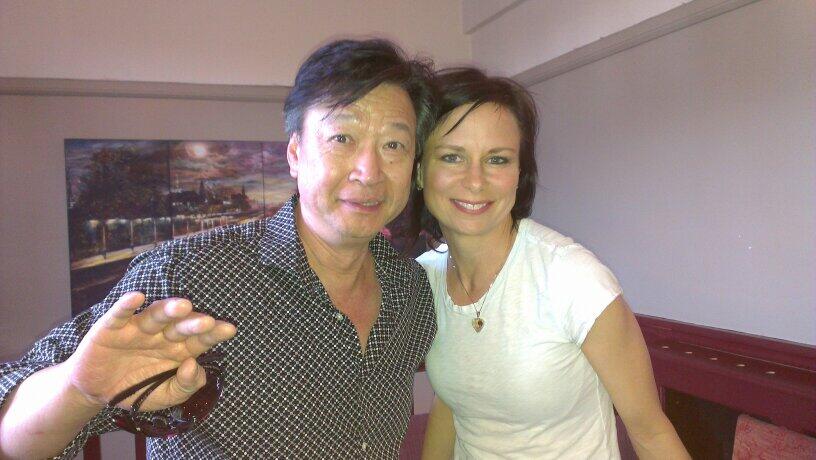 24 fans might remember Tzi Ma as the villainous Cheng Zhi in the fourth, fifth, and sixth season of the show (as well as the 24 Season 6 Prequel). Cheng was last seen in the sixth season finale telling Bill Buchanan "My people will not abandon me like you abandoned Jack Bauer" after being taken into custody.
In the first episode of 24: Live Another Day it was stated that Kate Morgan's husband Adam sold secrets to the Chinese government. We recently found out that it was actually Steve Navarro and Adrian Cross responsible for selling the secrets, with Navarro framing Adam Morgan for the deed. In the seventh episode of Live Another Day, Cross told Navarro that he was simply a middle man. Could they be working for Cheng?
Cheng returning could be what made Kim Raver "gasp out loud" when she read the script for the eleventh episode. In the sixth season we learned that Audrey was held captive and tortured in China for over a year – the season ended with her in a catatonic state and it took years of psychiatric care for Audrey to recover.
Of course Tzi Ma appearing at Mary Lynn's standup event could simply be a coincidence – we have no evidence of him being on set just yet. But when you think about it, a Cheng return makes perfect sense with the current storyline. It would tie together all of the plots and make things personal for most of the lead characters.