Related Topics · 24 Season 2, Photos, 24 Season 2 DVD, Scans
Related Posts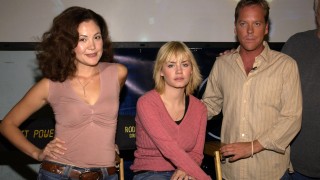 By 24 Spoilers , September 8th, 2003
"24" Season Two 24-Hour Marathon Screening Sep 08 2003 – "24" Soundstages – Woodland Hills, California United States. By 24 Spoilers , May 13th, 2010 · 7 comments
Thanks to BennyBlog for the scan. [Full Size] Looks like Cole Ortiz is in Jim Ricker's apartment with a shotgun – and camera operator Guy Skinner is wearing protective gear which probably means the scene is about to get messy/bloody. It also says that Jack Bauer gets shot. Since Kiefer appears to be standing in… View Article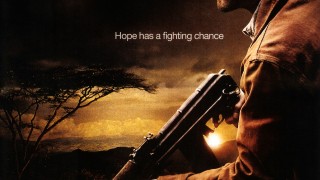 By 24 Spoilers , November 20th, 2008
Here's a scan of the 24 Redemption magazine advertisement featuring Jack Bauer with an Ak-47 and the awesome tag line "Hope has a fighting chance" Thanks, Jenni!