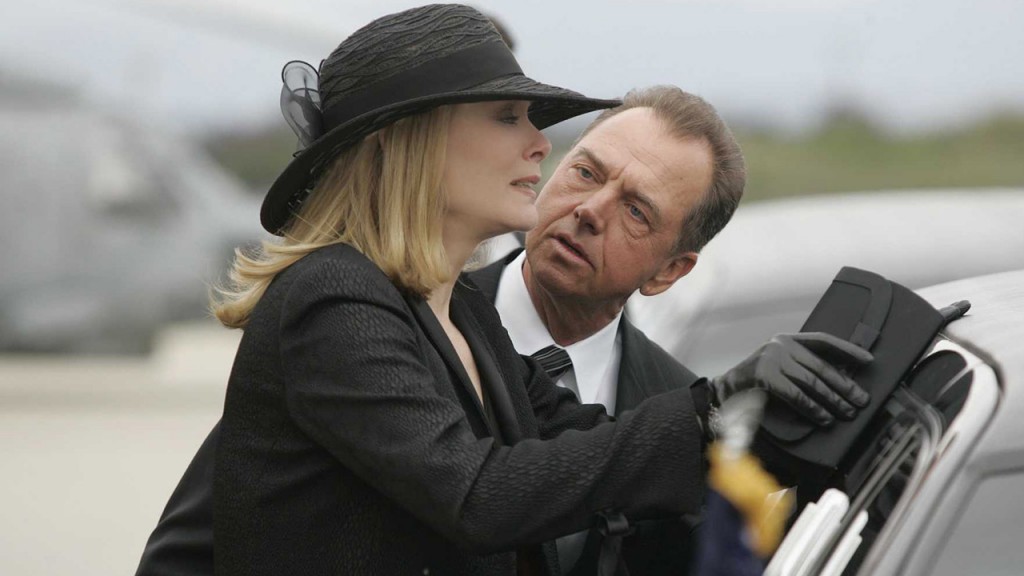 WITH THE CLOCK WINDING DOWN, JACK BAUER'S FIFTH NONSTOP DAY-FROM-HELL COMES TO A CLIMACTIC FULL CIRCLE IN THE SPECIAL TWO-HOUR SEASON FINALE OF "24" MONDAY, MAY 22, ON FOX

As the clock approaches the final hours of an extremely terrifying day underscored by a Presidential assassination and the threat of nerve gas, Agent Jack Bauer seeks to avenge the painful loss of innocent lives as well as CTU beloveds Edgar Stiles, Tony Almeida, Michelle Dessler and newcomer Lynn McGill. Meanwhile, shocking developments are uncovered as the investigation takes an unbelievable turn in the two-hour season finale event, "Day 5: 5:00 AM-6:00 AM"/"Day 5: 6:00 AM-7:00 AM," on 24 airing Monday, May 22 (8:00-10:00 PM ET/PT) on FOX. (TWF-523/524) (TV-14 V)

Cast: Kiefer Sutherland as Jack Bauer, Kim Raver as Audrey Raines, Mary Lynn Rajskub as Chloe O'Brian, James Morrison as Bill Buchanan, Gregory Itzin as President Logan, Jean Smart as First Lady Martha Logan.

Guest Cast: Julian Sands as Vladimir Bierko, Jayne Atkinson as Karen Hayes, Stephen Spinella as Miles Papazian, Peter Weller as Christopher Henderson, Paul McCrane as Graham, Jude Ciccolella as Mike Novick, Peter Weller as Christopher Henderson, Glenn Morshower as Agent Aaron Pierce.