Dennis Haysbert was interviewed in the October 26, 2006 issue of Parade Magazine. He was asked about keeping in touch with his old pals from 24.
Does he still see the cast of 24? "They're great friends," Haysbert told me. "I attended the Emmys this year with them, and I helped celebrate their wins." Maybe, I remarked, it'll be The Unit's turn next year. "Let's hope so," he said.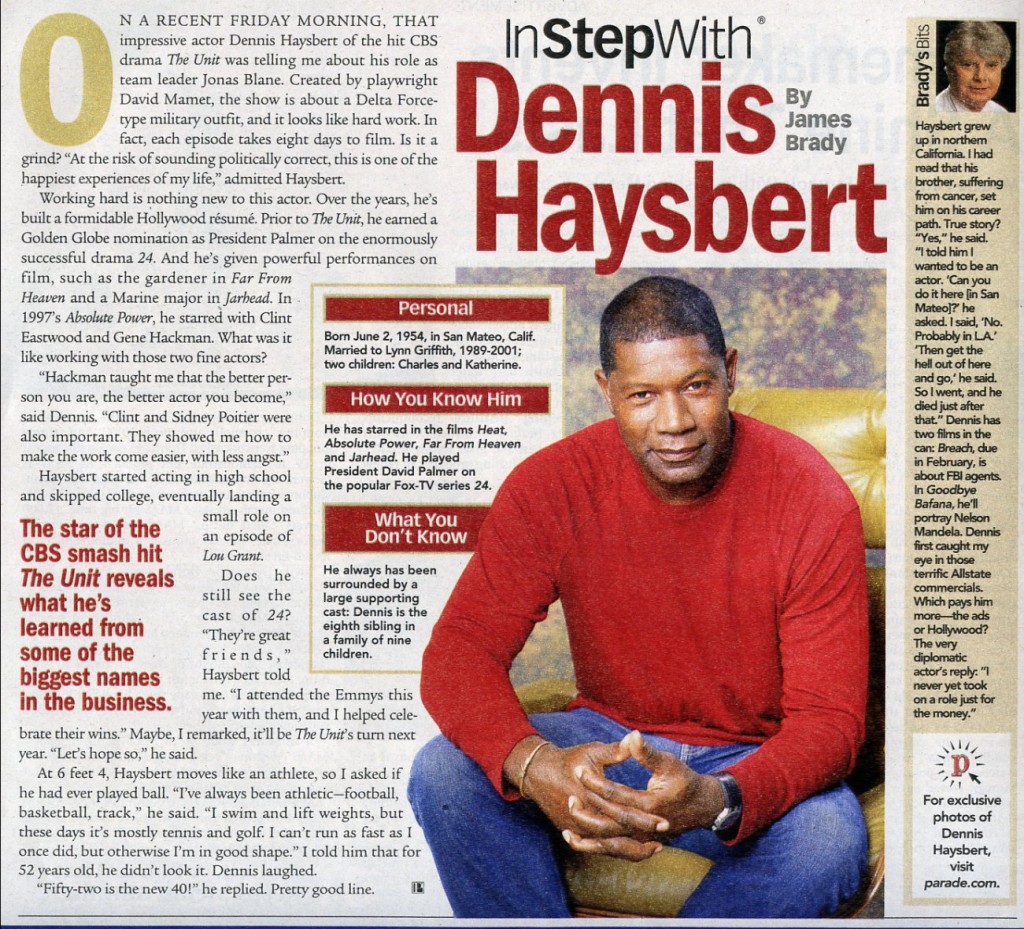 Parade Magazine is on newsstands now.